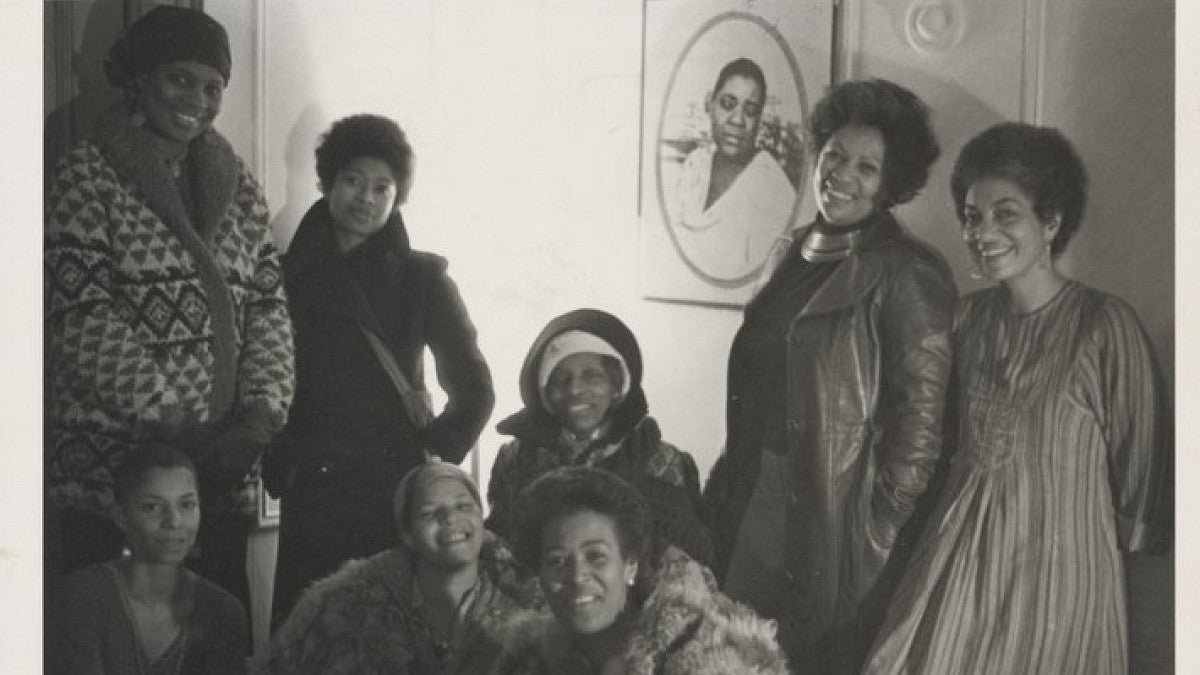 Courtney Thorsson, Associate Professor in the English Department, received the Provost Book Publication Award for her upcoming release, The Sisterhood: How a Network of Black Women Writers Changed American Culture, which will be published in November 2023. The prestigious award celebrates outstanding publications created by professors while managing teaching, graduate advising, service, and other professional obligations with a $5,000 stipend. 
The book tells the little-known story of Toni Morrison, Alice Walker, Ntozake Shange, and several other Black women writers' literary and liberation meetings over two years. The book draws from original interviews, correspondence, and the meeting minutes from the group dubbed "The Sisterhood."
"They really believed that the study of African American literature is a tool of liberation. And I think that's still true," says Thorsson. 
The group advocated for Black women writers in academic departments and publishers; they valued educating students about Black literature as a tool for Black liberation, despite massive cultural pushback. The book discusses the power of embracing cultural terrains like magazines, literature, and film to advance Black liberation instead of relying solely on political activism
According to Columbia University Press, Thorsson's book explores the group as a model for building and nurturing Black feminist communities. It examines the Sisterhood's personal, political, and professional ties to each other and the reasons for their dissolution. 
The inspiration for the book came from an extraordinary 1977 photograph of a Sisterhood meeting that included famous members Toni Morrison and Alice Walker. The photo was first published in Evelyn Walker's book Alice Walker: A Life in 2004 and later became accessible to researchers upon the opening of Walker's archive at Emory University in 2009. The photo was widely circulated and mislabeled as an informal meeting of writers. The Sisterhood: How a Network of Black Women Writers Changed American Culture is the first book to reveal just how formal and exceptional the Sisterhood was. 
"[The photo] was what led me to uncover that this was a way more formal, serious, organized group of Black women, literary activists than many people knew or understood from just seeing the famous photo," says Thorsson. 
Oral history was a large part of Thorsson's research project, featuring interviews from distinguished Black women such as theologian Renita J. Weems, poet Patricia Spears Jones, art historian Judith Wilson, and Pulitzer Prize winner Margo Jefferson. 
"They're all brilliant thinkers and writers in their own right. This is not about me giving voice to somebody's story. These are Black women who have their own voices and are skilled intellectual writers," says Thorsson. 
The Sisterhood: How a Network of Black Women Writers Changed American Culture will be available in November 2023 in most major bookstores.