Comics combine images with words in a unique way in order to communicate with and emotionally engage the viewer/reader. In taking classes for this minor, students will be required to think outside of accustomed disciplinary boundaries and to analyze and experiment with the interaction of both visual and linguistic systems of meaning.
---
The University of Oregon course catalog offers degree plans and a complete list of undergraduate courses that fulfill the Comic and Cartoon Studies minor requirements.
---
Featured Courses
Our interdisciplinary Comics and Cartoon Studies minor, the first of its kind in the nation, presents students with an international, historical, and critical perspective on the art of comics, from editorial cartoons to comic books to graphic novels. Check out a few of our featured classes below!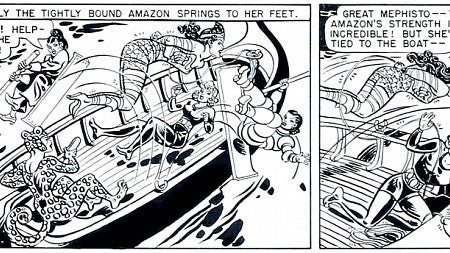 Writing for Comics
Instructor: Mat Johnson
Description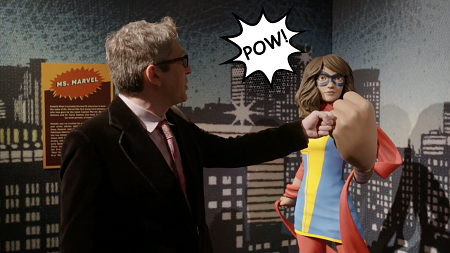 ENG 280 Intro to Comic Studies
Instructor: Ben Saunders or additional faculty
This class provides an introduction to the history and art of comics and to the methodologies of the academic discipline of Comics Studies. Students will be exposed to a range of different comic-art forms (including newspaper strips, collections of serialized comic books, and free-standing graphic novels), as well as examples of contemporary comics scholarship.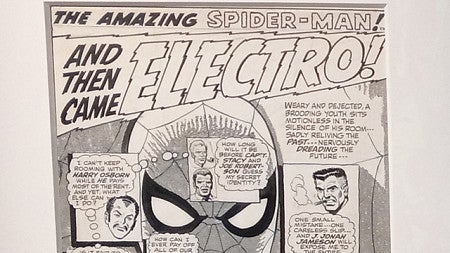 ENG 385 Graphic Narratives & Cultural Theory
Instructor: Kathrine Kelp-Stebbins
Description
---
Upcoming Courses
The table below lists the upcoming courses for Comics and Cartoon Studies in the 2022-23 academic year. The table is updated as curriculum decisions are made, so check back when considering future registration choices.
Summer Term 2023
| CRN | Subject | number | title | instructor |
| --- | --- | --- | --- | --- |
| 41597 | ENG | 280 | Introduction to Comic Studies | Kelp-Stebbins, K |
| 41598 | ENG | 381M | Film, Media, & Culture | McGuffie, A |
| 42711 | ENG | 385 | Graphic Narratives & Culture Theory  | Kelp-Stebbins, K |
Fall Term 2023
| CRN | Subject | Number | Title | Instructor |
| --- | --- | --- | --- | --- |
| 16276 | ARH | 350 | History of Manga | Walley, A |
| 10472 | ARDT | 250 | Print Media Digital Arts | Warren, T |
| 10486 | ARTD | 350 | Digital Drawing | Ching, I |
| 10487 | ARTD | 350 | Digital Drawing | Vala, J |
| 11325 | COLT | 370 | Comparative Comics | Wirtz, N  |
| 15597 | COLT | 450 | Topic: Asian Horror | Brown, S |
| 11726 | ENG | 280 | Introduction to Comic Studies | Kelp-Stebbins, K |
| 11740 | ENG | 381M | Film, Media, & Culture | McGuffie, A |
| 11753 | ENG | 407 | Seminar: Writing for Comics | Johnson, M |
| 12786 | JPN | 250 | Manga Millennium | Walley, T |
Winter Term 2024 (Coming Soon)
| CRN | Subject | Number | Title | Instructor |
| --- | --- | --- | --- | --- |
|   | ENG | 316 | Women Writers' Forms: Graphic Memoir | Kelp-Stebbins, K |
|   | ENG | 381M | Film, Media, & Culture | TBA |
|   | ENG | 385 | Graphic Narratives & Cultural Theory | Fickle, T |
Spring Term 2024 (Coming Soon)
| CRN | subject | number | title | instructor |
| --- | --- | --- | --- | --- |
|   | ENG | 381M | Film, Media, & Culture | Rust, S |