Science and Comics Fellowship
The University of Oregon Science/Comics Interdisciplinary Research Program unites two growing areas at the University of Oregon: Comics & Cartoon Studies and STEM (science, technology, engineering, and mathematics). This program encourages interdisciplinary research and spurs curriculum development. We bring together faculty, students, and researchers from numerous departments, programs, and campus facilities to produce scholarship that utilizes both humanistic and scientific research practices.
The initiative began with a fellowship project in Spring 2020; we paired students from Comics Studies with Professors in Physics and Neuroscience to produce graphic narratives illustrating and explaining UO faculty members' scientific research. Following the successful completion of the first stage of the Science/Comics initiative in Summer 2020, the program will now expand with applications across additional fields.
Goals include: the establishment of cross-campus workshops devoted to communicating scientific research through comics and sequential art; a course or courses in which Comics Studies students work alongside STEM students to produce compelling and visually engaging research descriptions; a research publication compiling the graphic narratives produced by Comics Studies/STEM students; gallery and museum shows in which student work is displayed for a public audience.
Funded by NSF CARREER - 1944826-PHY; NSF-2238247 CAREER NSF; and R01-DA055439 NIDA - NSF CRCNS
---
How to Participate
Fellowships of $1,000 each will be awarded for AY 2023-24. Apply here by December 2, 2023. 
Artists are selected based on the strength of their applications and their ability to produce a body of work within a term/semester.  
Eligibility: Applicants must be enrolled UO undergraduates with experience drawing comics.  
Required materials:
Short description of your qualifications and what you hope to gain from a science-comics collaboration 
A small sample portfolio with at least two examples of your comics art
---
Previous Fellowship Finalists
We are thrilled to celebrate the Science/Comics Fellowship recipients: Spring 2020–Mary Hubbert and Audra McNamee; Fall 2020–Chloe DaMommio and Rose Gibian; Winter 2021– Page Biersdorff and Isabel Lopez; and Spring 2021–Jessica Bolden and Meghan Chrissakis. Mary worked with professor Tien-Tien Yu, and Audra worked with professor Luca Mazzucato. Chloe worked with professor Jayson Paulose, and Rose worked with professor Tim Cohen. Page worked with professor Laura Jeanty, and Isabel worked with professor Scott Fisher. Jessica worked with Pragalv Karki, and Meghan worked with professor Ben Farr. Their incredible work is shown below.
Spring 2020
"Getting to Know Dark Matter" by Mary Hubbert and Tien-Tien Yu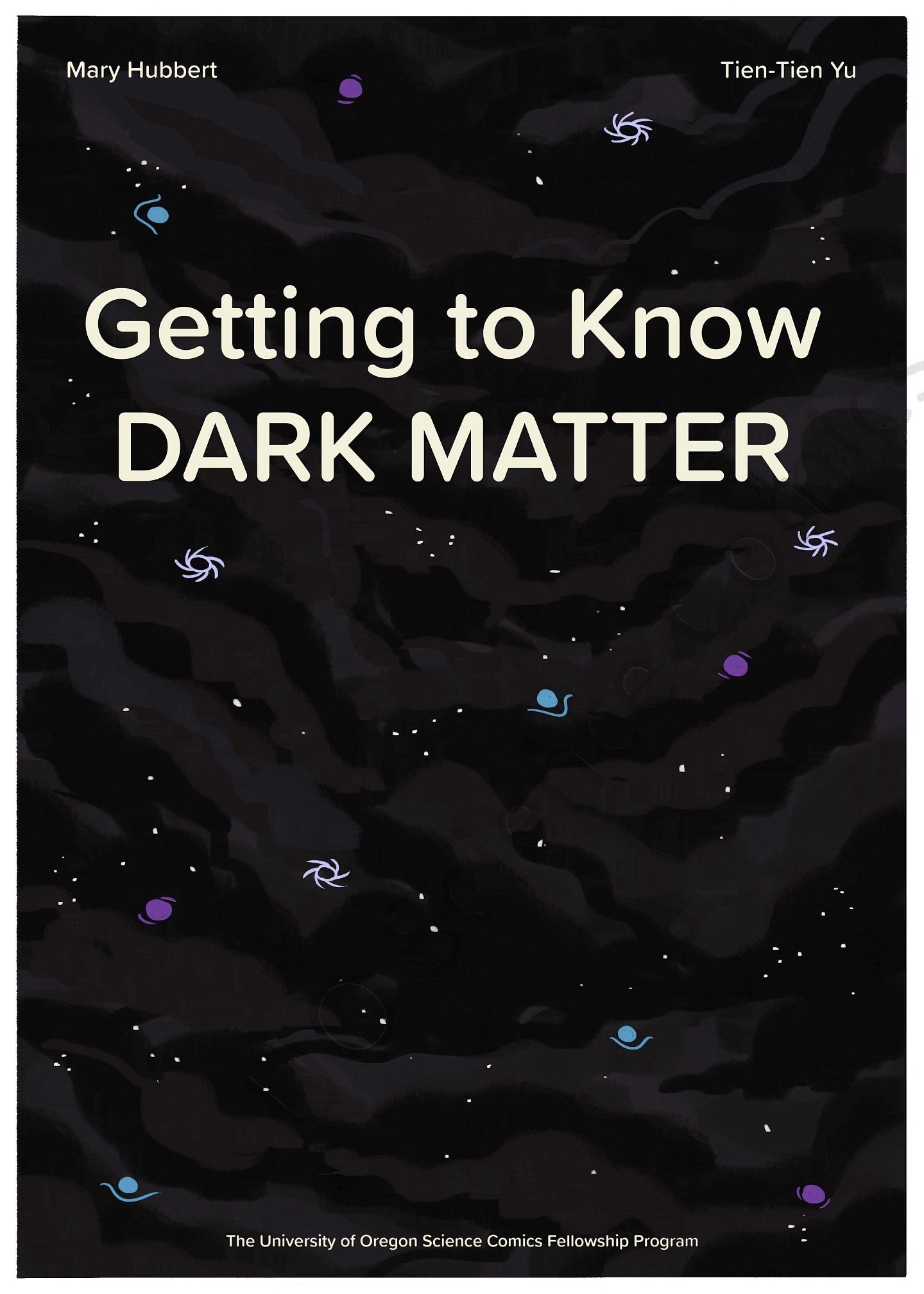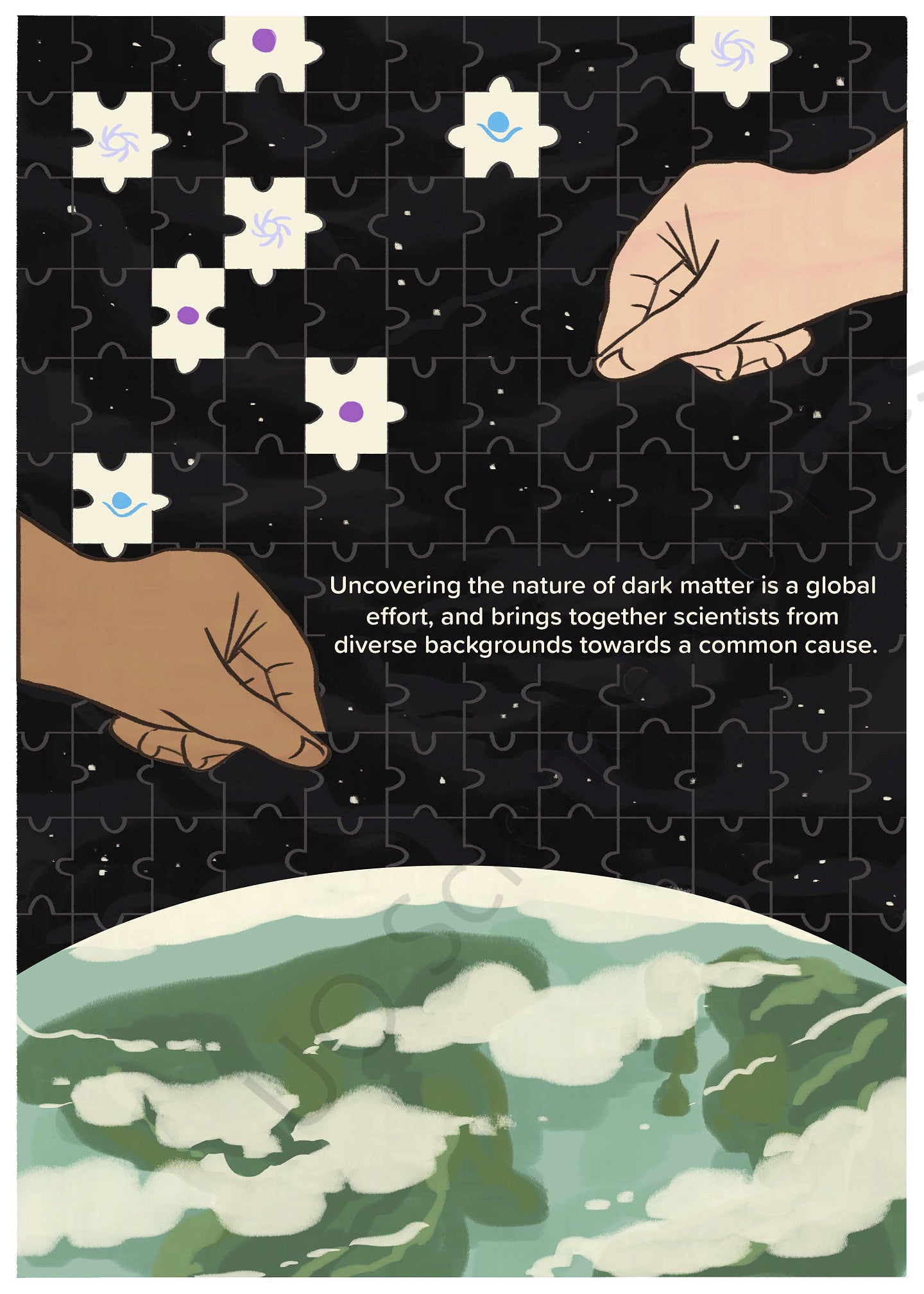 "A Trip into Serotonin" by Audra McNamee and Luca Mazzucato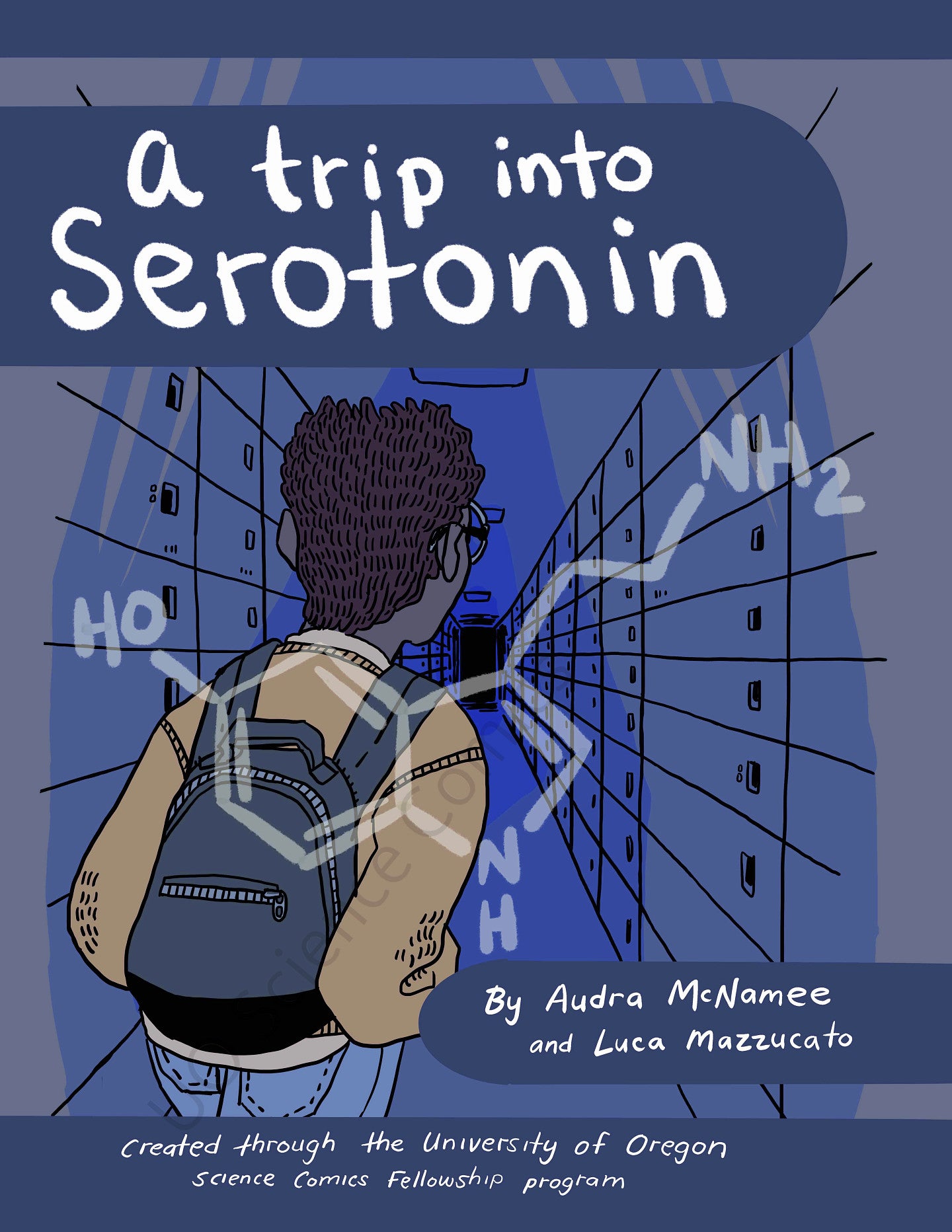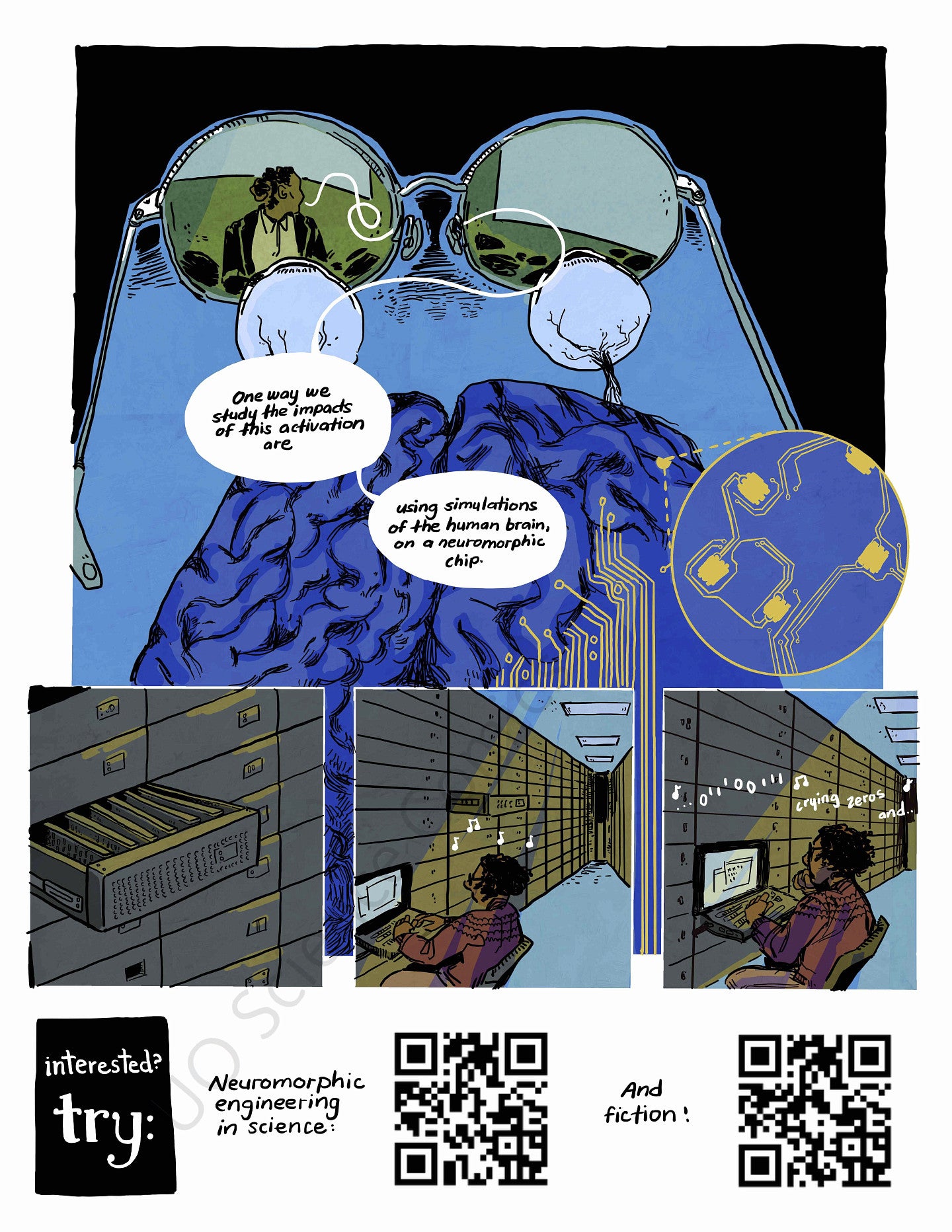 ---
Fall 2020
"How to Build a Universe" by Rose Gibian and Tim Cohen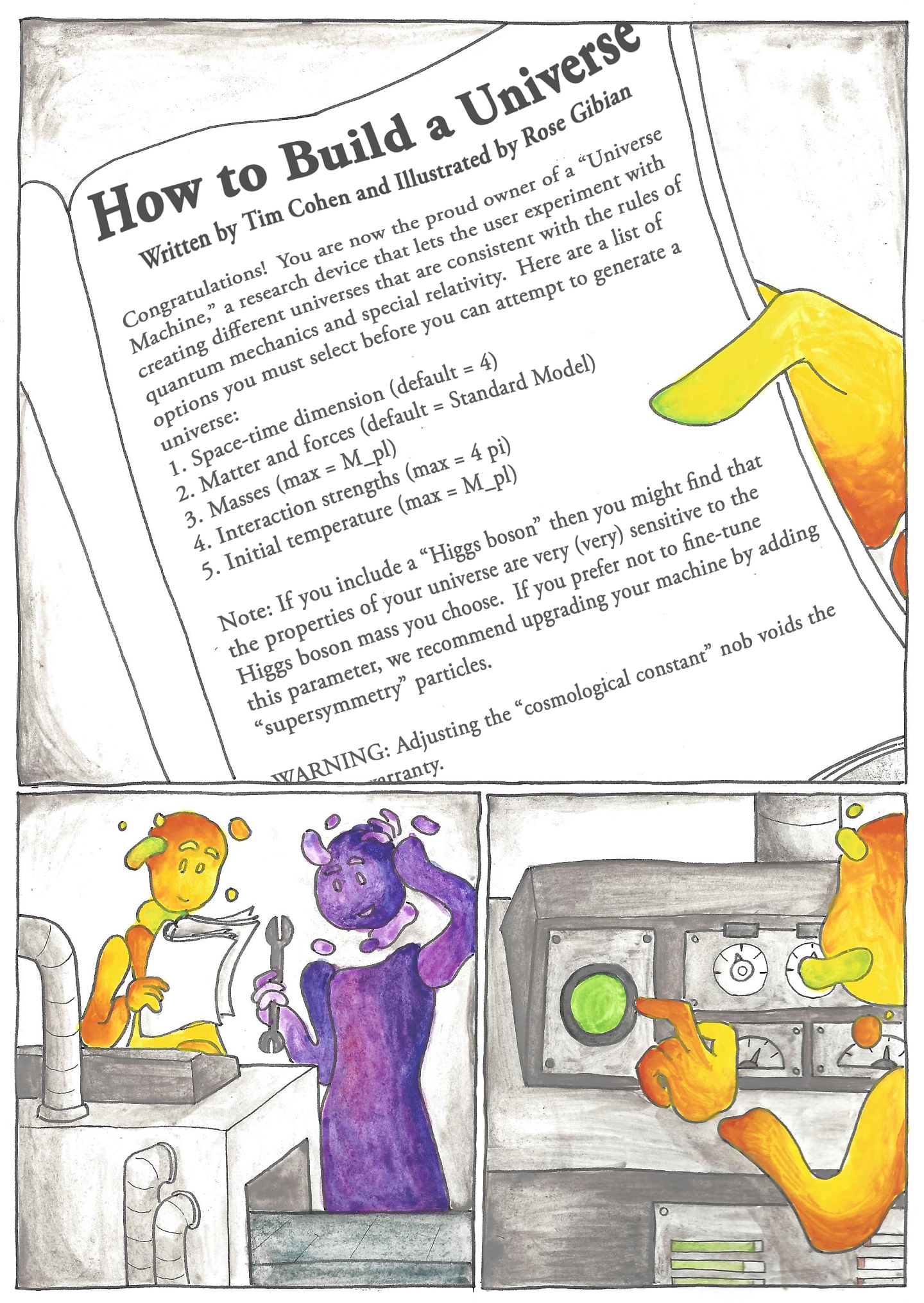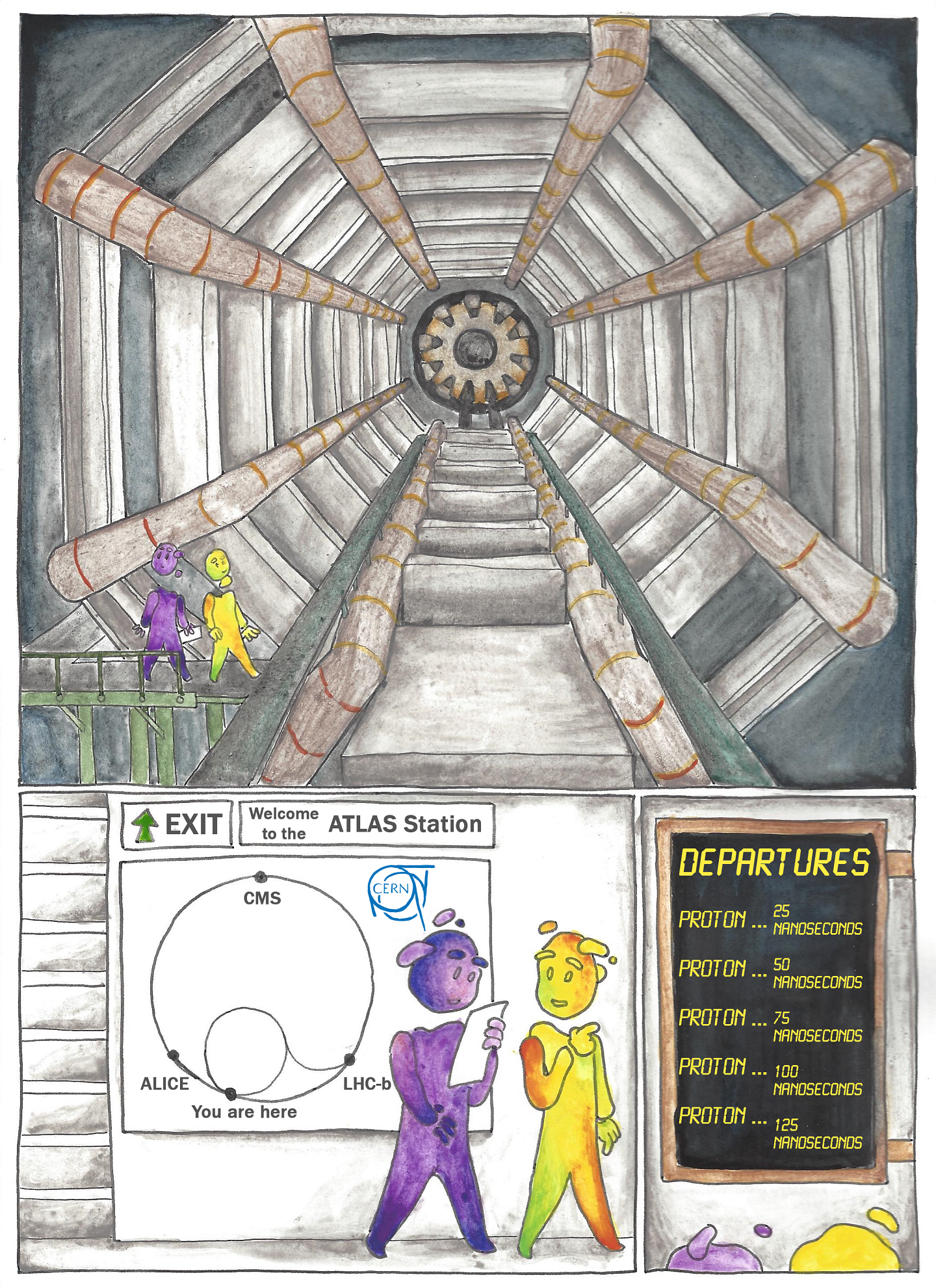 "Let the Genes Fall Where They May" by Chloe DaMommio and Jayson Paulose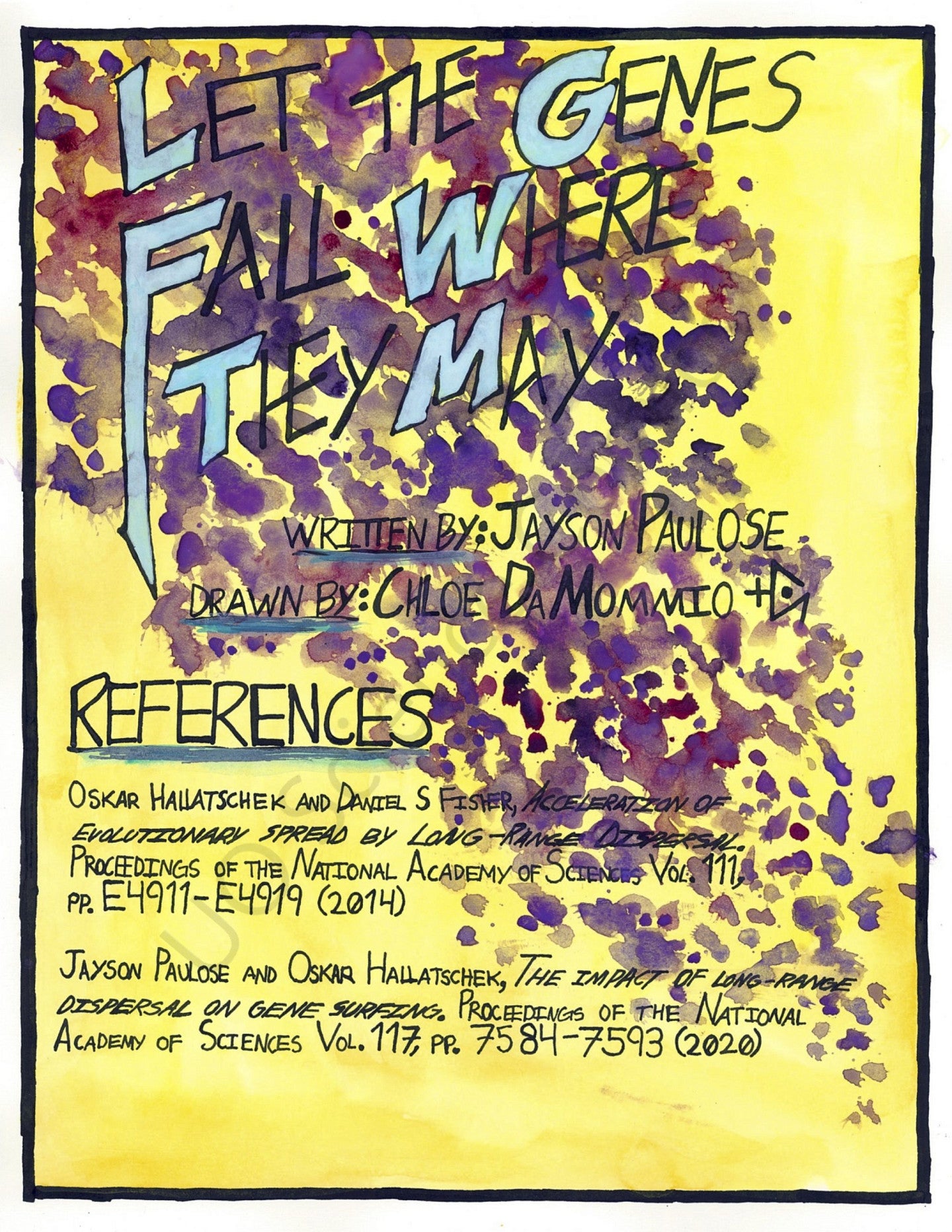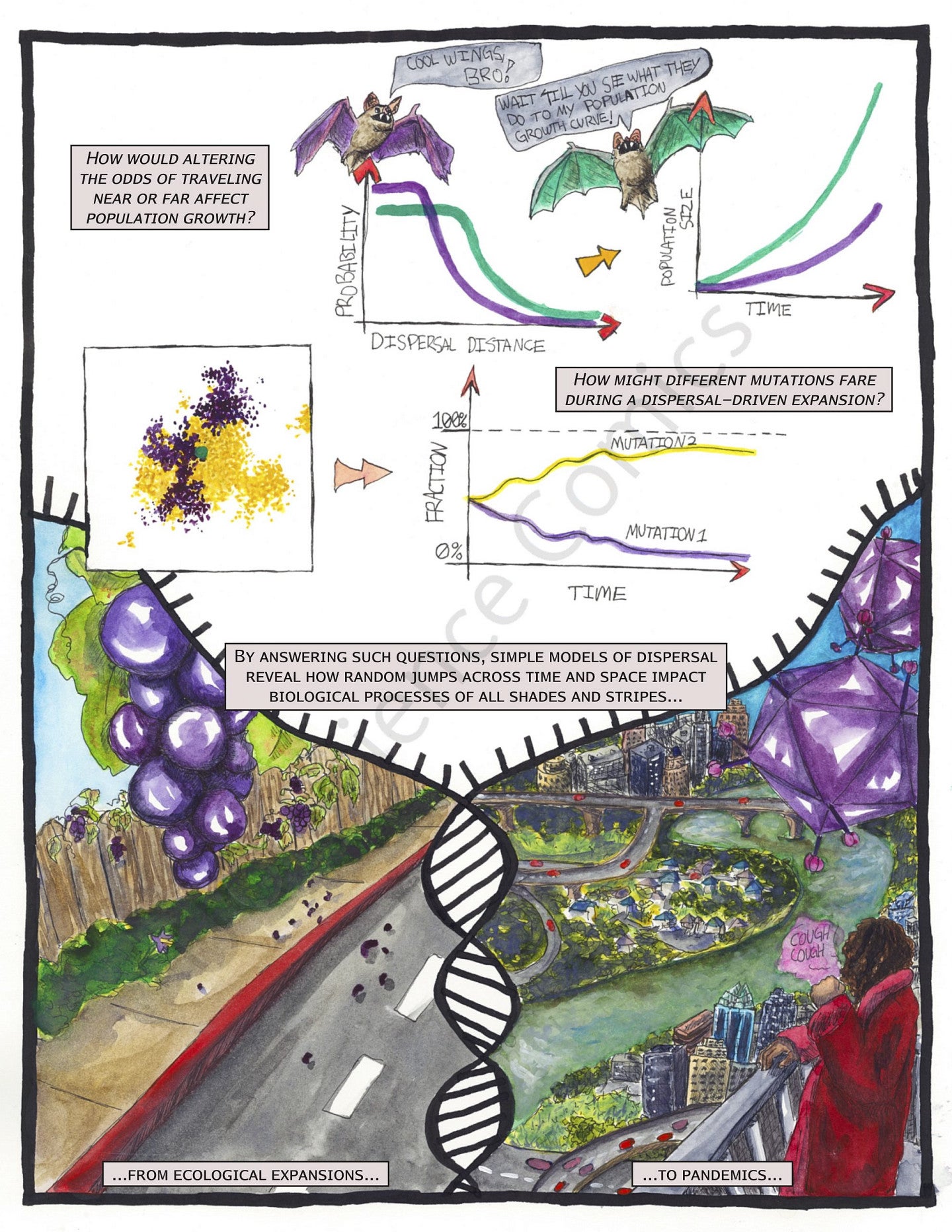 ---
Winter 2021
"Symmetry in Physics" by Page Biersdorff and Dr. Laura Jeanty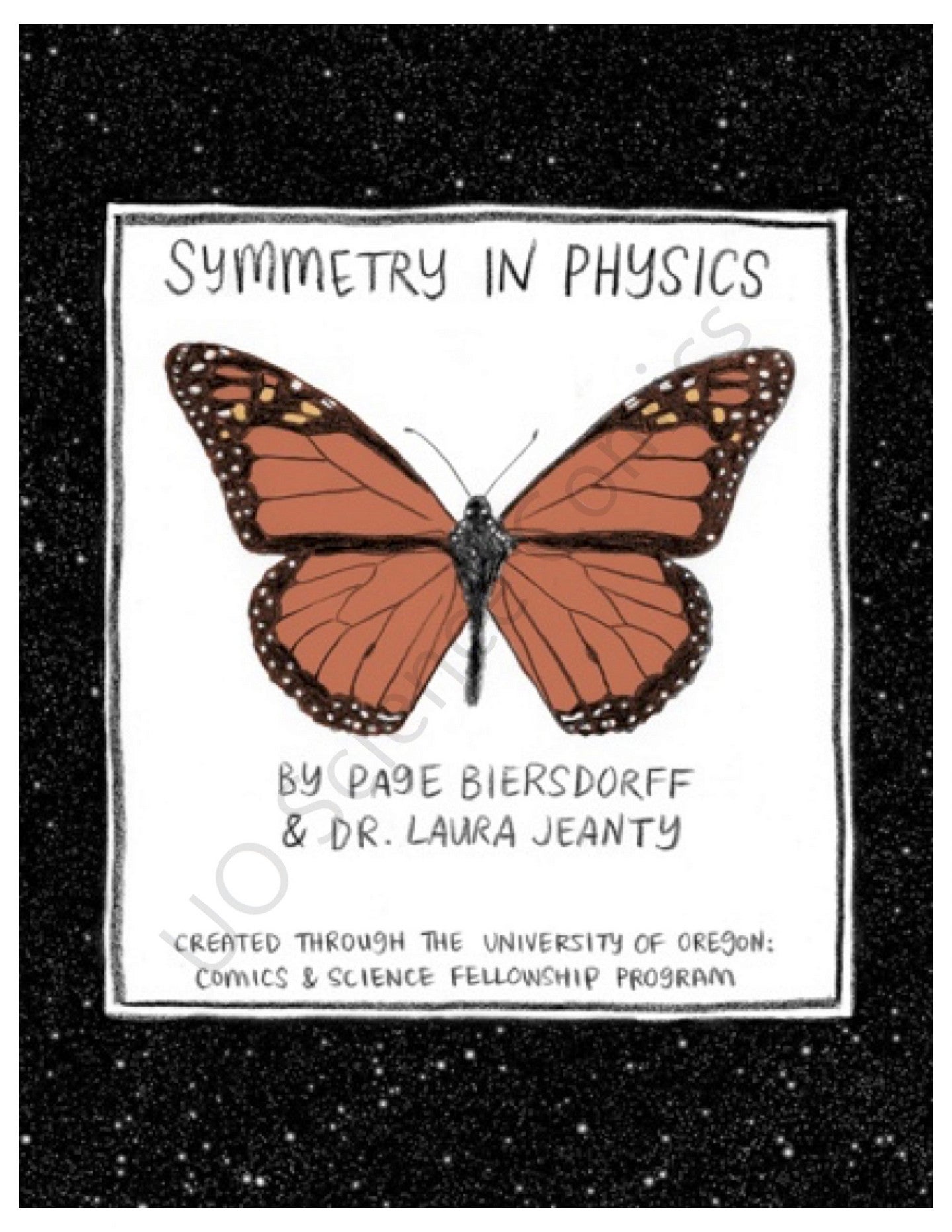 "From Space to Earth and Back Again" by Isabel Lopez and Dr. Scott Fisher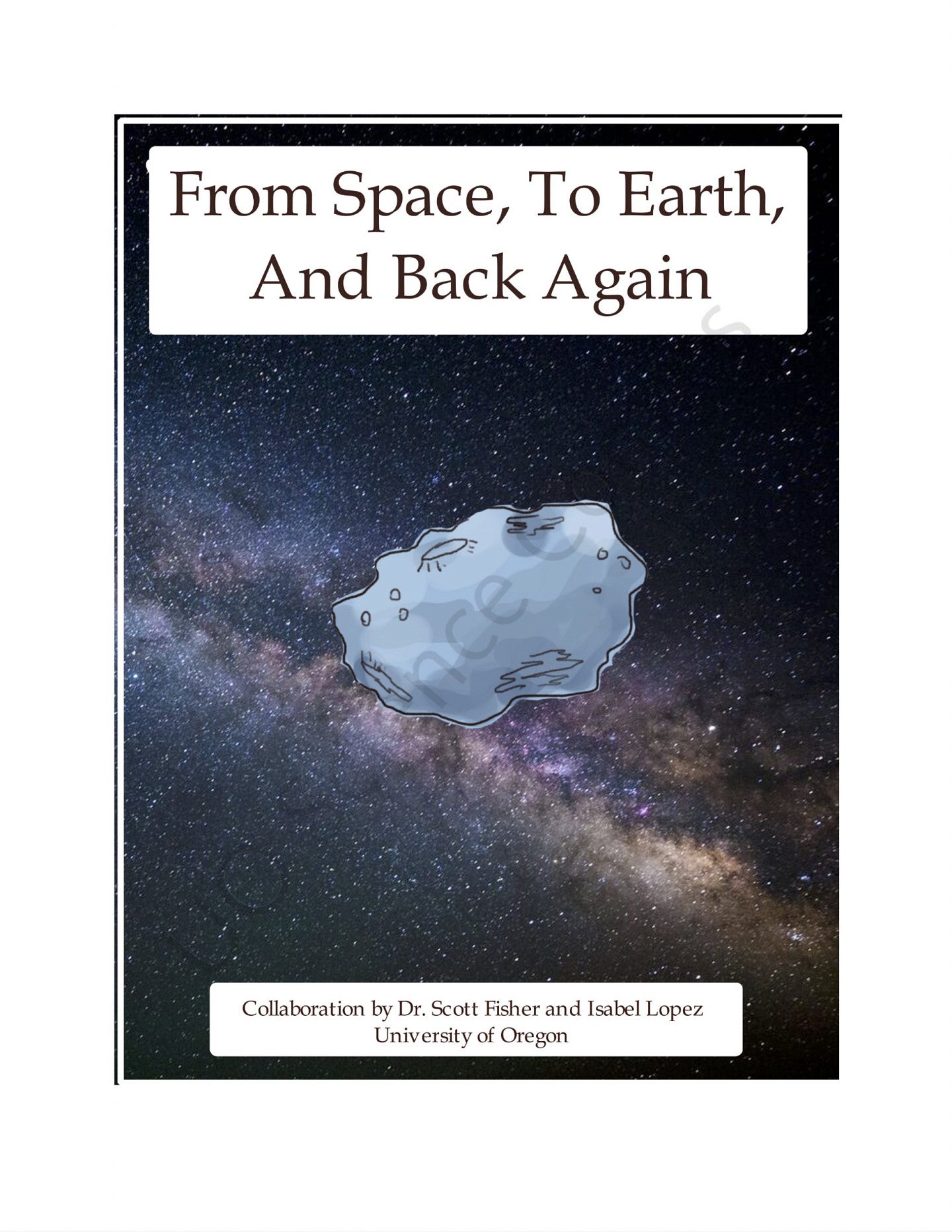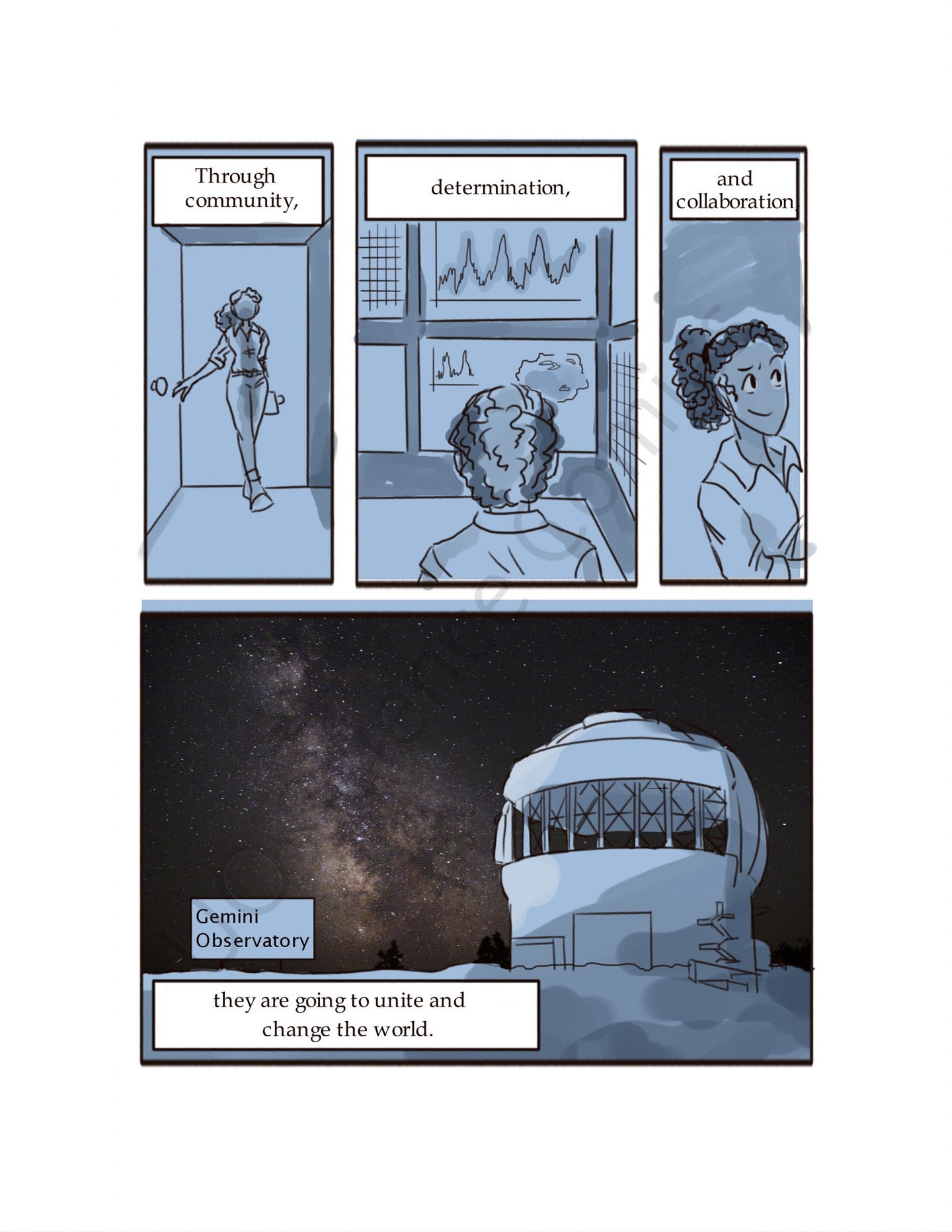 ---
Spring 2021
"Metamaterials: Bending Reality" by Jessica Bolden and Pragalv Karki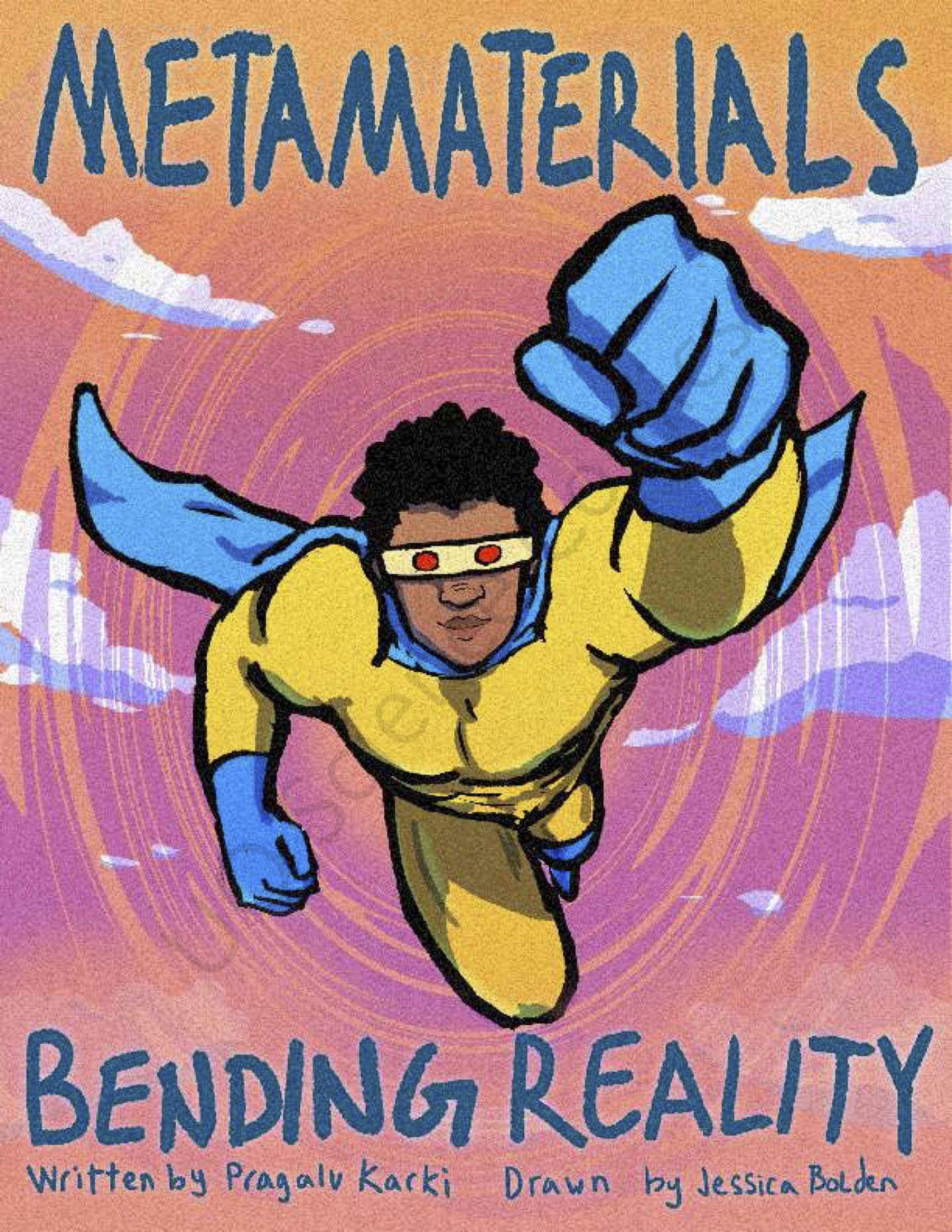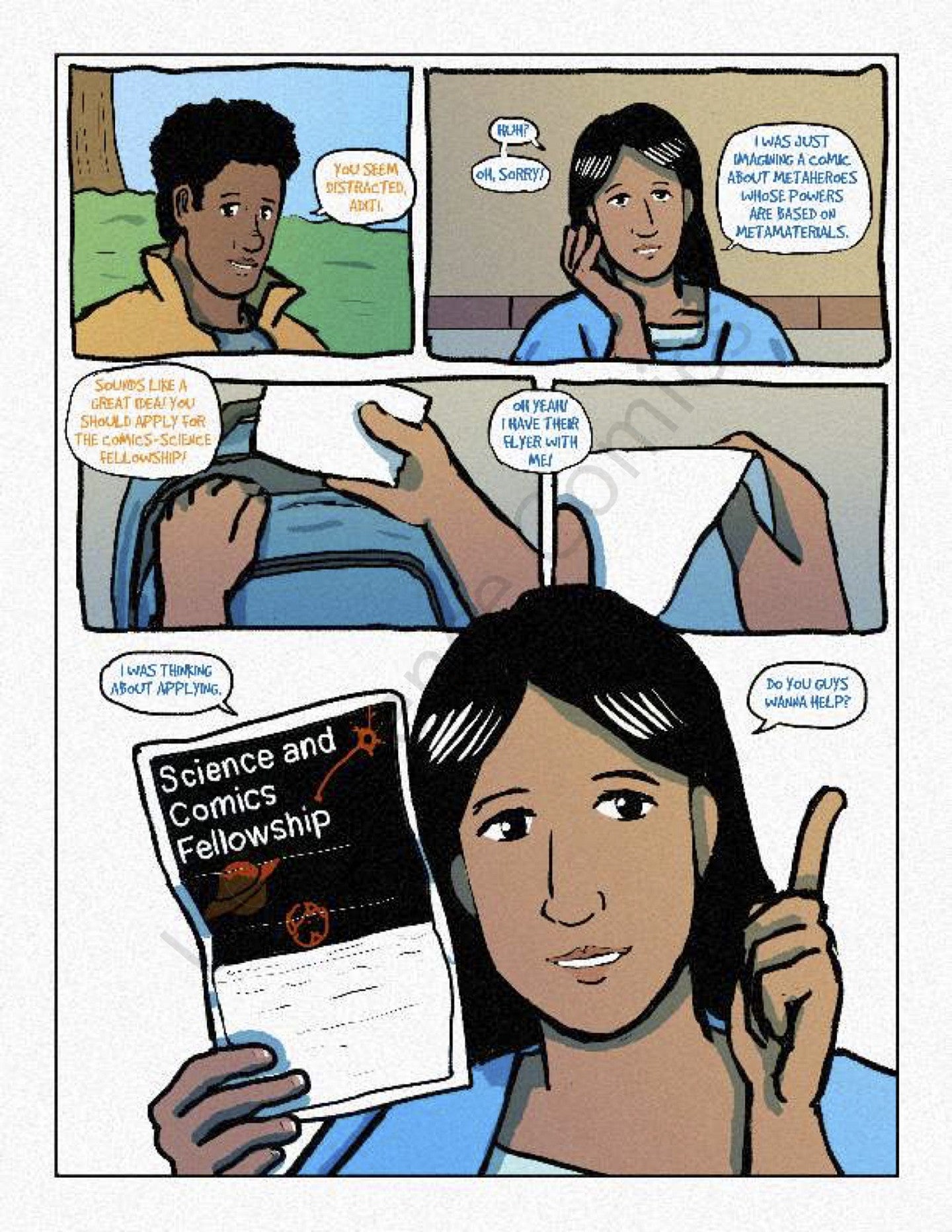 "Mysteries of Space" by Meghan Chrissakis and Dr. Ben Farr