Comics constitute an international art form with an extended history reaching back to at least the dawn of print culture. Our interdisciplinary minor — the first of its kind in the country — offers a global, historical, critical, and creative approach to this unique and compelling mode of communication and storytelling.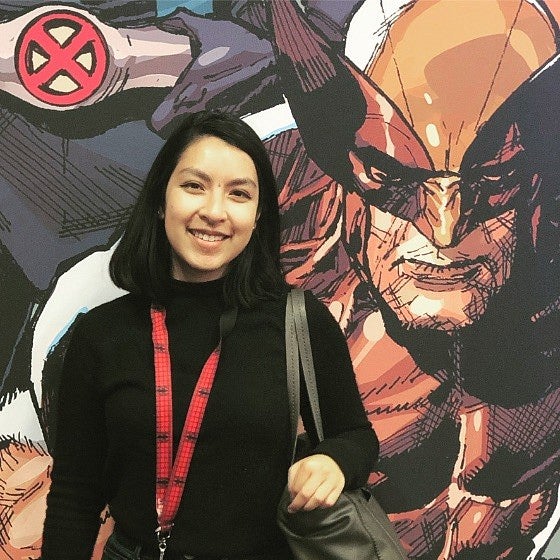 How Comics Studies paved the path for my career
"I chose the University of Oregon purely for their Comics and Cartoon Studies minor, aiming to develop my own understanding of the comics form with the goal of one day entering the Comics field as an editor. What I got out of the program was so much more: not only amazing academic training, but also an incredible community of like-minded peers, the opportunity to produce and edit comics of my own, and the support of industry professionals through internships at the Cartoon Museum of London, Milkfed Criminal Masterminds, and Marvel comics."
—Lauren Amaro, Comics and Cartoon Studies minor, '17, Associate Editor at Marvel Entertainment
What you can do with a minor in Comics and Cartoon Studies
Our Comics Studies minor was the first of its kind in the country! An understanding of visual culture and media literacy is essential for hundreds of careers, and comics studies provides unique insight into these topics. Our students have gone on to careers in animation, digital comics creation, editing, and pop-culture journalism at such companies as Disney and Marvel.
Our Degree Programs
We offer a minor in Comic Studies that centers around media literacy and visual storytelling. Our classes equip students with the necessary tools to explore their interests in visual art while critically analyzing the impact visual media has.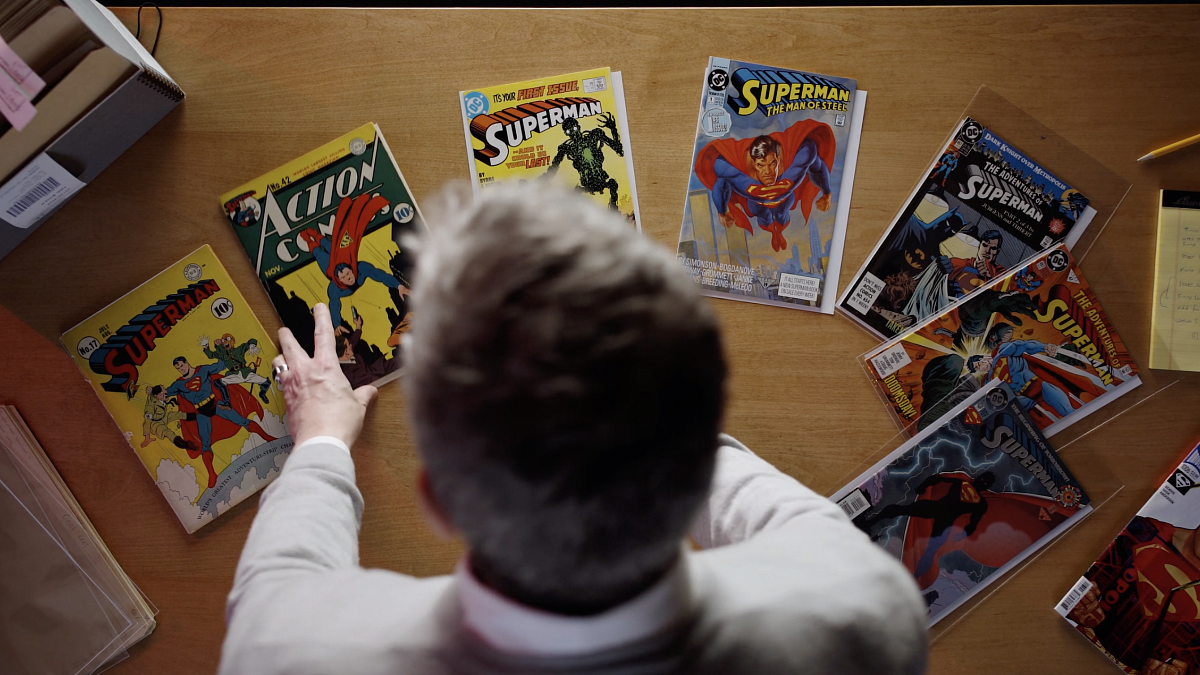 Get Real-world Experience
During their time with Comics and Cartoon studies, students will get the chance to learn from and speak with professional comic creators. We regularly host professional creators to give talks and answer student questions about every aspect of the comic industry. Some previous guests include Mike and Laura Allred, Gabriel Ba, Brian Bendis, Howard Chaykin, Jesus Cossio, Kelly Sue DeConnick, Matt Fraction, Moto Hagio, Jung Henin, Sarah Mirk, Fabio Moon, Terry Moore, Ben Passmore, Greg Rucka, Joe Sacco, Andy Warner, and Douglas Wolk.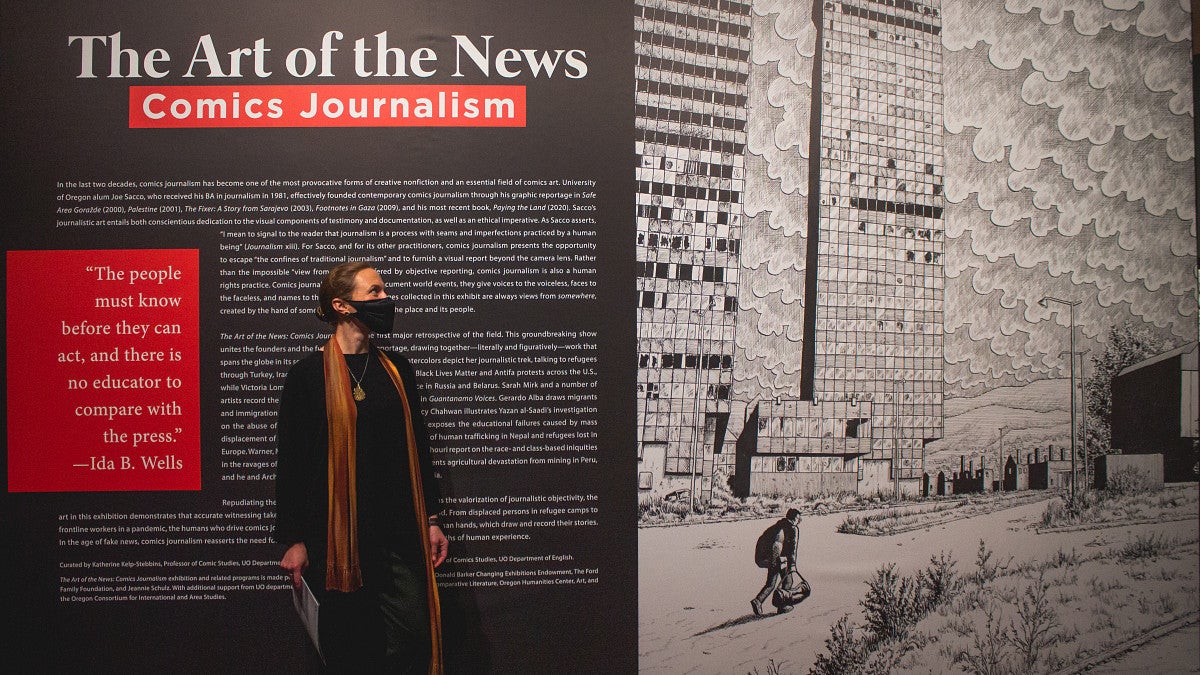 Learn from Experts in the Field
Our minor draws on expert faculty from a dozen different departments across the College of Arts and Sciences and the College of Design.
Scholarships & Funding
The College of Arts and Sciences, as well as the Department of English in which we are housed, offer multiple opportunities to help fund student's time at the UO. Explore the options available to you.
English Undergraduate Scholarships
Advising and Support
Comics and Cartoon Studies is small, with the atmosphere of a liberal-arts college. Using internships and other opportunities, faculty can help guide students towards their academic goals. Tykeson Advising should be students' first stop to creating their graduation and academic plans for their time at the university. We are housed within the Department of English, and as such, multiple advisors are here to help students navigate the minor.
Tykson Advising
Department of English Advising
Comics and Cartoon Studies News and Events
All news »
---