We are home to world-class faculty who publish and present their work in the most prestigious venues. We also foster a lively culture of student research and creative work in our vibrant graduate and undergraduate programs.
The Department of English creates and publishes articles, books, collections, op-eds, databases, digital archives, story maps, podcasts, multimedia essays, museum exhibitions, new editions of famous texts, books, articles, and poetry. Our department holds special strengths in comics and cartoon studies; in the study of race, ethnicity, (post)coloniality and indigeneity; in digital humanities; and in the environmental humanities. 
---
34
JOURNAL ARTICLES PUBLISHED IN TWO YEARS BY ENGLISH RESEARCHERS
$981,000
IN EXTERNAL GRANT FUNDING GENERATED
61
LECTURES AND KEYNOTES HOSTED OVER TWO YEARS
48
BOOK CHAPTERS WRITTEN IN TWO YEARS BY ENGLISH RESEARCHERS
---
Our Research Areas
19th Century American Literary Studies
19th Century British Literary Studies
African American Literary Studies
American Studies
Asian American Literary Studies
Autobiography Studies
Colonial and Postcolonial Studies
Comics and Cartoon Studies
Cultural Studies
Digital Humanities
Disability Studies
Drama and Performance Studies
Early American Literary Studies
Feminism Studies
Film and Media Studies
Folklore
Gender and Sexuality Studies
Globalization Studies
Irish Literary Studies
Latino/a Studies
Literary and Critical Theory
Literature and the Environment
Literatures of the Americas
Medieval Literary Studies
Modernism, British and American
Native American Literary Studies
Poetry and Poetics
Postmodern and Contemporary Literary Studies
Race and Ethnicity
Renaissance/Early Modern Literary Studies
Restoration and 18th Century Literary Studies
Rhetoric and Composition
The Novel
Travel Writing
Visual Culture
Explore Faculty in our Research Areas
---
Featured Research Projects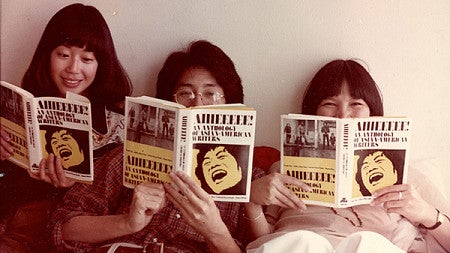 Tara Fickle
Aiiieeeee!
Asian American literature has a crucial but often overlooked place in American culture. Professor Tara Fickle is conducting new archival research and creating a digital resource on a canonical Asian American literary anthology, Aiiieeeee! (1974). Her work excavates and centers unconsidered historical realities and marginalized voices. She demonstrates how Asian American literature of the post-WW2 period intersects with countercultural energies and US-Asian military conflicts in the 1970s to create new modes of writing about what it means to be a racial minority in America.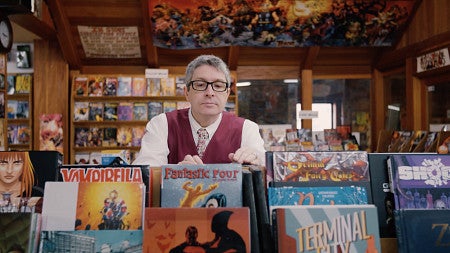 Ben Saunders
Penguin Classics Editions of Marvel Comics
Professor Ben Saunders is the series editor for a new collaboration between Marvel Comics and Penguin Classics, aimed at bringing early issues of classic comics like Captain America, Black Panther, and Spiderman to the renowned Penguin Imprint. Professor Saunders is the series editor, and has written the series editor's introduction as well as introductions and endnotes to the volumes for Spiderman and Captain America.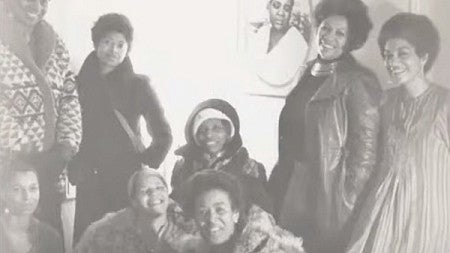 Courtney Thorsson
The Sisterhood
This project is centered on a new book that offers an interpretive cultural history of a Black women's writers' group in the 1970s that counted Toni Morrison, Alice Walker, June Jordan, and others as members. This work showcases how this group organized and worked together to inform and support one another's careers, and in the process, fostered Black feminist activism in politics, in literature, and in academia. Written using extensive archival research and numerous personal interviews, this book promises to be a major event in the contemporary cultural history of African American writing.
The Sisterhood: Black Women's Literary Organizing, Columbia University Press (forthcoming). Learn more.
---
---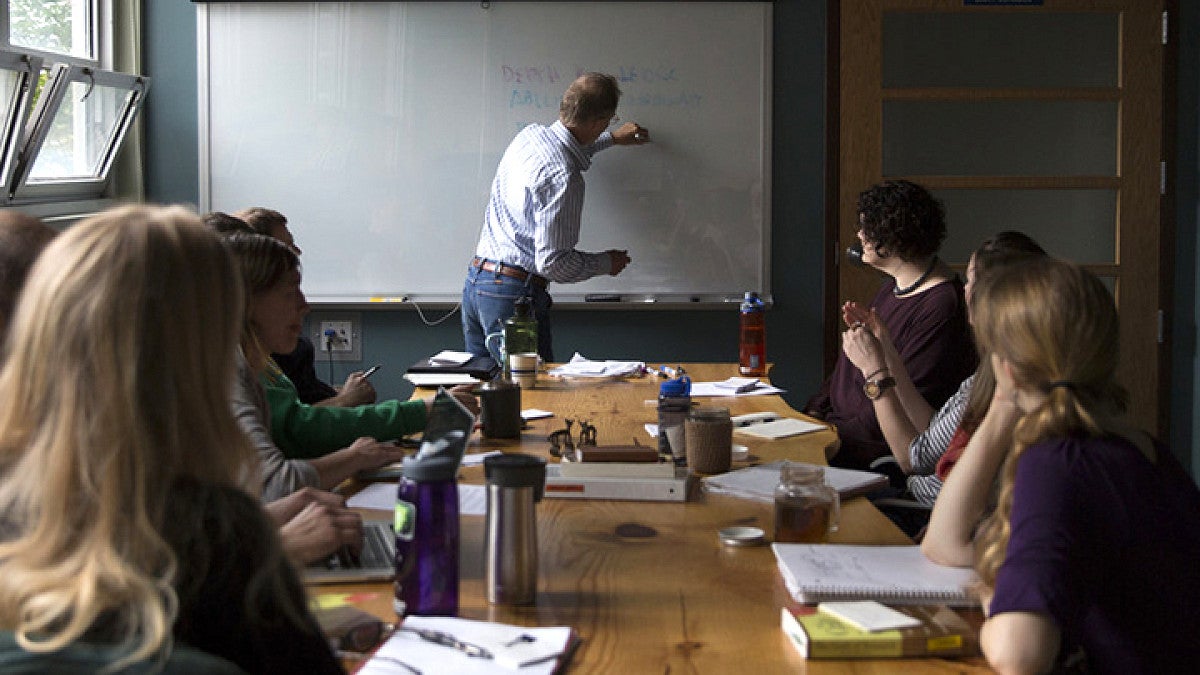 Opportunities for Interdisciplinary Work
English is a famously interdisciplinary subject, with our faculty regularly engaging with studies in visual media; philosophy; classics; ethnic studies; history; women's, gender, and sexuality studies; and comparative literature as part of their research and teaching. Both undergraduate and graduate students will find exceptional interdisciplinary opportunities through our program.
Interdisciplinary Opportunities
---
Applying Undergraduate Research
"As a Black woman, I have always sought out representation in media, or more specifically, literature. Originally, I wanted to center my research around a book that poorly showcased Black women, and twisted the narrative around our bodies, sexuality, and maternity. However, I realized highlighting the bad only furthers the problem and doesn't offer a solution to what a positive image could look like. While people have looked into the works of Paule Marshall in the past, I wanted to look at it from the point of view of Black feminist scholars and use critical theory to piece together how Marshall constructs a more encompassing illustration of Black womanhood. While this research project is just the beginning, in graduate school, I hope to continue to explore how critical Black feminist theory can change our reading of contemporary literature."
–Emily Duru, English major and Creative Writing Minor, '21
---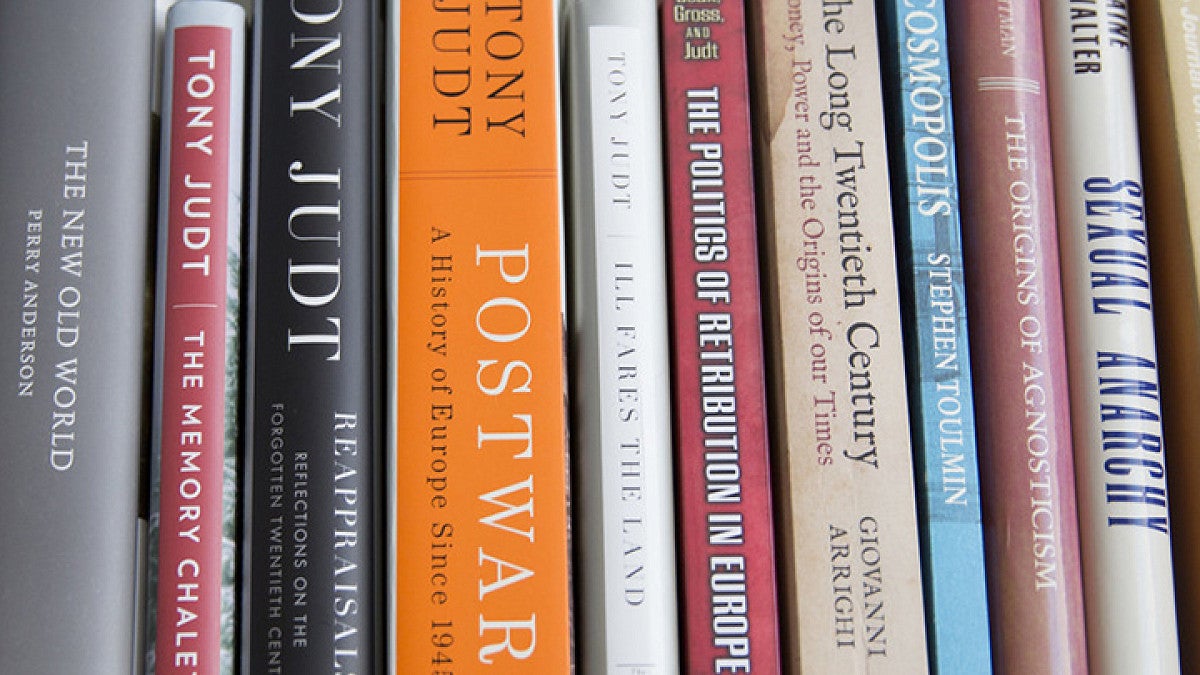 Recent Publications
Ranging from studies of the culture of bread in Anglo-Saxon England to exhibitions on contemporary comics journalism, our faculty produce new knowledge about Anglophone culture across the world from its earliest iterations to the present day. As well as books and articles, they regularly publish and create exhibitions, digital archives, story maps and databases, and share their ideas in podcasts, public lectures, presentations, and radio and tv interviews.
---
News