The Department of Linguistics offers students many opportunities for hands-on learning, including research assistantships in laboratories and internships and practicums in associated institutes and centers, where students apply classroom skills to cutting-edge research and teaching development.

Hands-on learning fosters project-based teamwork, community engagement, and specific organizational and technical skills desired in the workplace.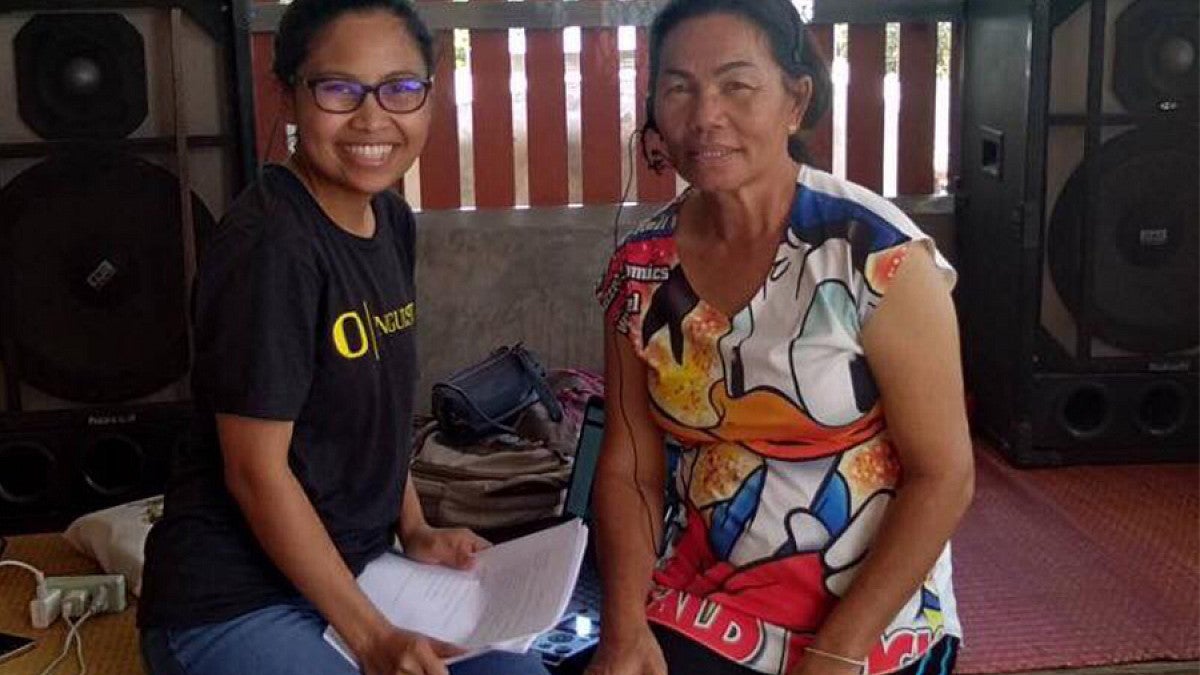 Internships and Practicums
Two major research centers affiliated with the Department of Linguistics provide internship opportunities for graduate and undergraduate students:
Internships and Opportunities in Language Education
Students who pursue a Second Language Acquisition and Teaching (SLAT) certificate may work with Keli Yerian, Director of the Language Teaching Studies program, to identify appropriate internship and practicums.
---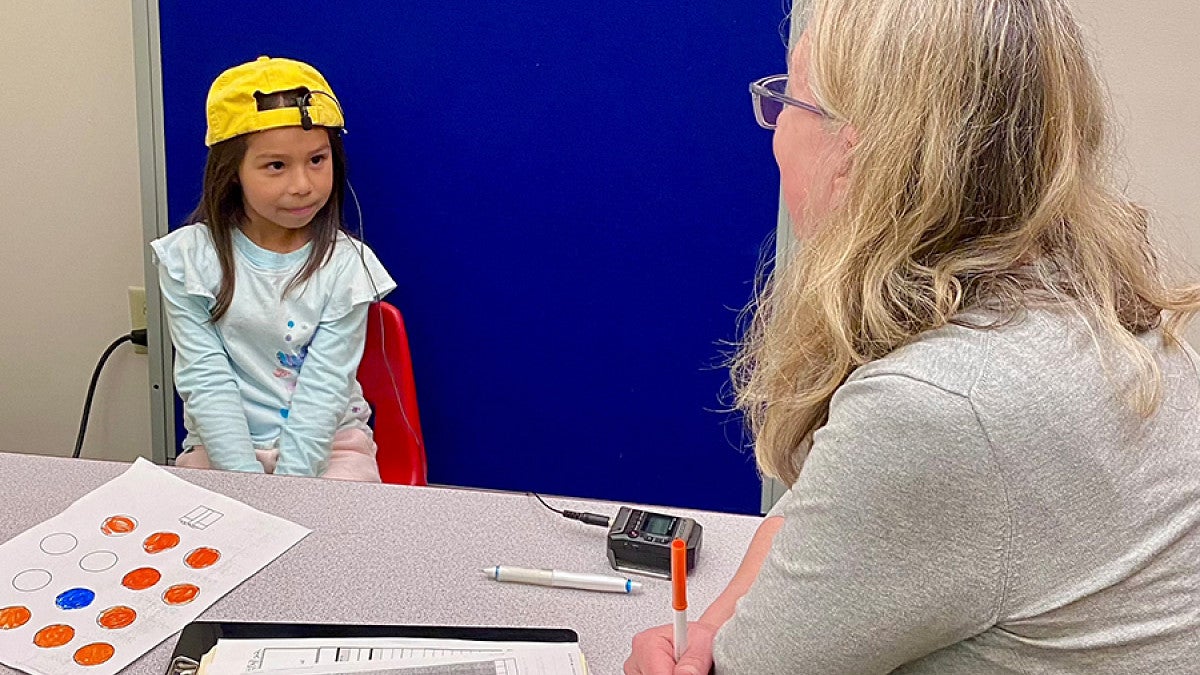 Get Involved in Research
Faculty research ranges from documenting understudied languages in far flung reaches of the world to working with typically developing English speaking children who live right here in Eugene. Students who are interested in getting involved in research are encouraged to talk with faculty members who inspire them.
---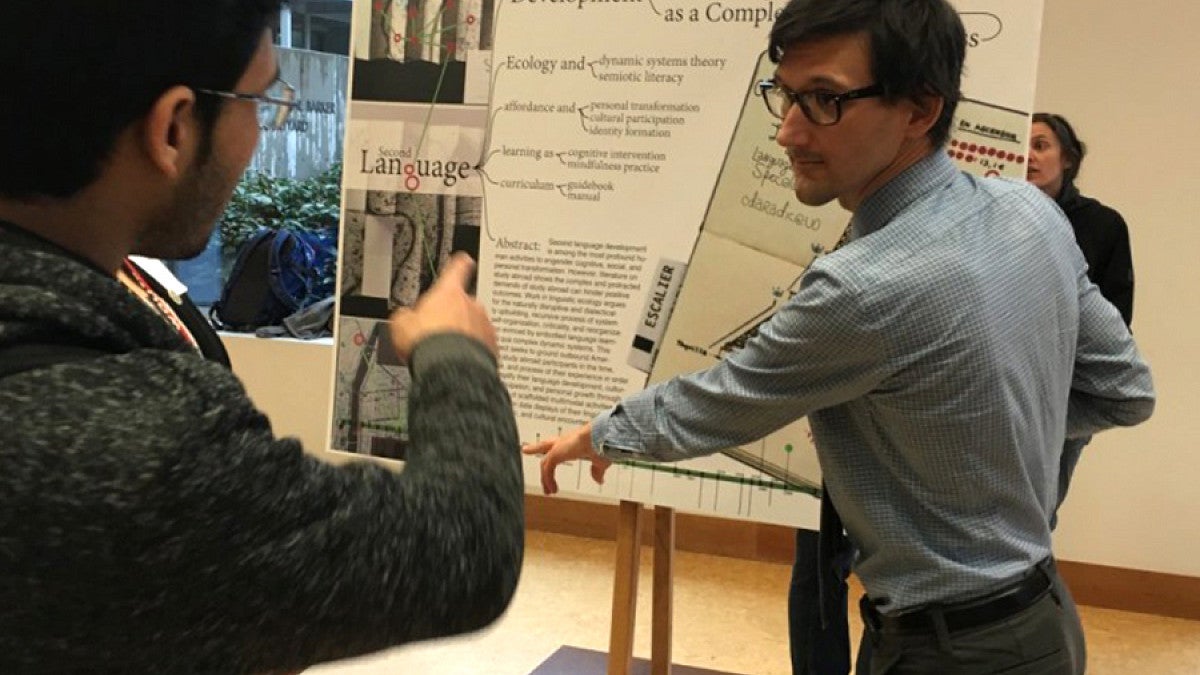 Showcase Your Work
Students in the Department of Linguistics who work with individual faculty will frequently present their work at the annual Undergraduate Research Symposium or at national conferences. These opportunities foster valuable public-speaking skills and provide interested students the opportunity to meet faculty from a variety of departments and institutions as well as with an up-close view of academic research.
Undergraduate Research Symposium
The Graduate Research Forum is a one-day event that celebrates the research, scholarship, and creative expression of graduate students in all of the UO's graduate colleges and schools. It regularly showcases the work of more than 100 graduate students representing more than 35 disciplines and provides an excellent professional development opportunity for students to showcase their work across a broad audience. 
---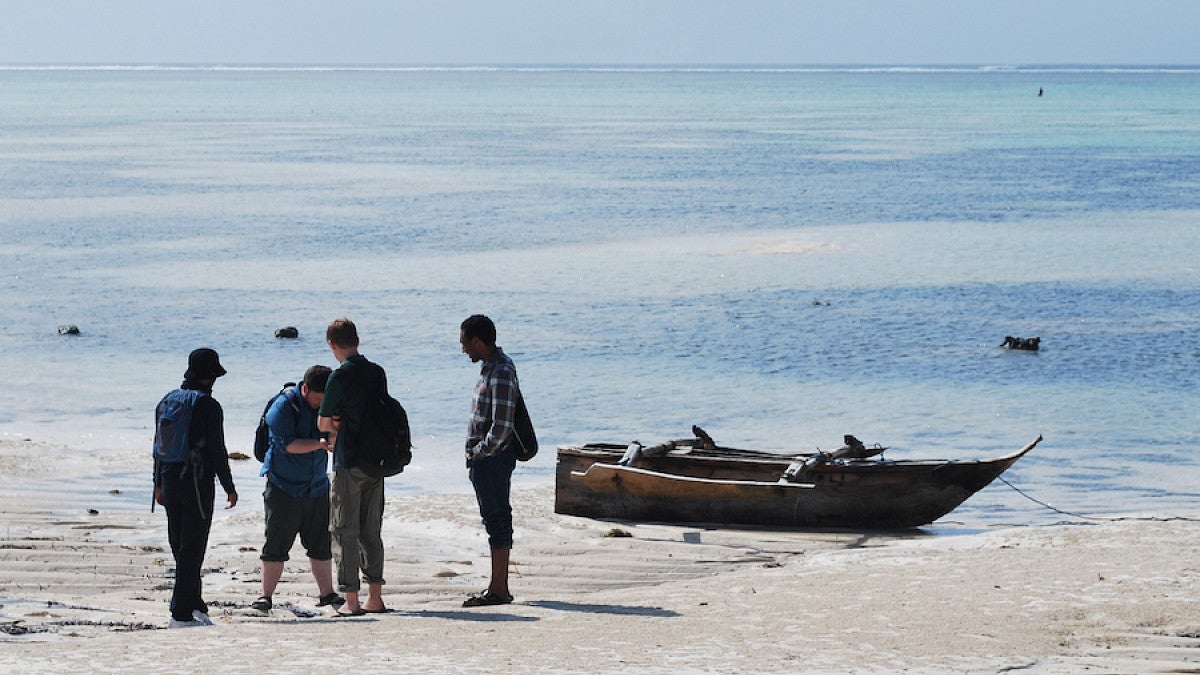 Travel and Study Around the World
There is perhaps no better way to learn Linguistics and foreign languages than to study and live in another country. Some programs give students one year of language credits in just one term.
The Department of Linguistics hosts the Swahili Language program. Program Director Mokaya Bosire organizes a study abroad program in Tanzania.
---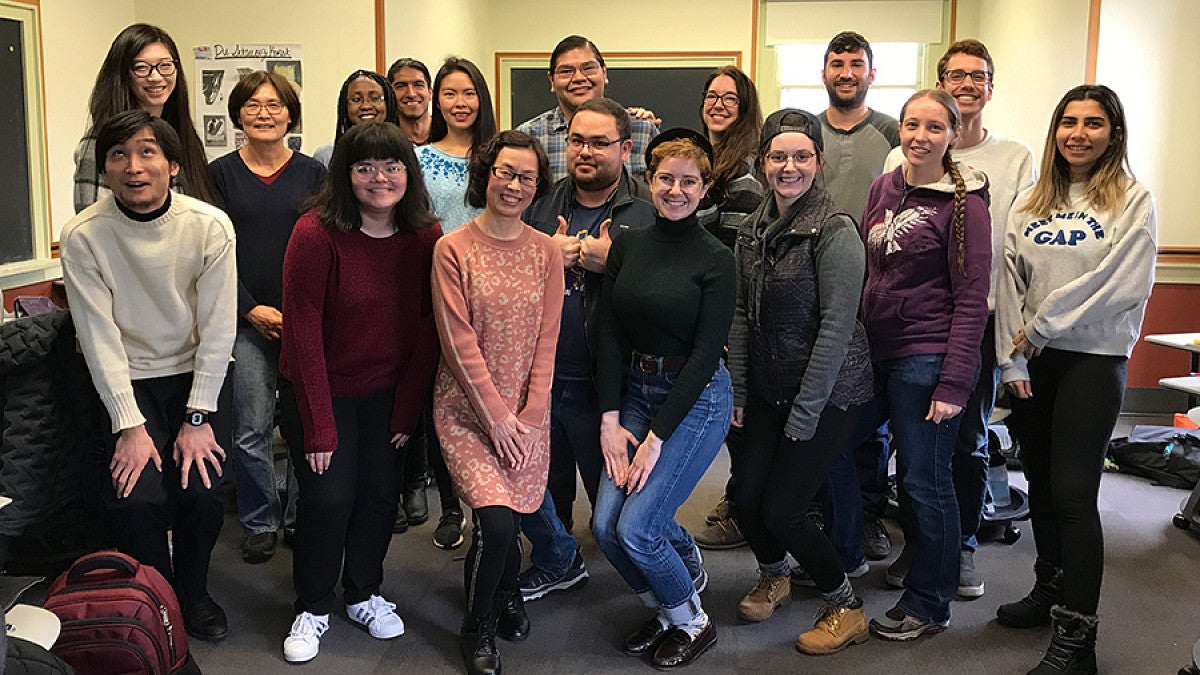 Connect with Peers in Linguistics
Through study halls, workgroups and a society for graduate students, learn more about the many ways to get involved in the Department of Linguistics.