Opportunities in Language Teaching Studies
In addition to their coursework, LTS students have opportunities for applied learning at the university and in the community.
Intern at the Center for Applied Second Language Studies (CASLS)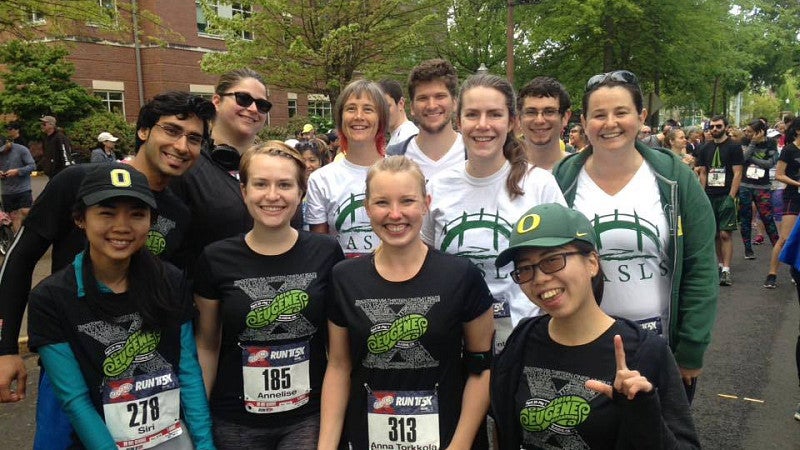 CASLS is just one of sixteen National Foreign Language Resource Centers that work to develop and share resources for innovative K-16 world language teaching, materials development, instructional technology, and assessment.
Internships may include assistant teaching or curriculum and materials design. Dr. Julie Sykes is both CASLS Director and faculty in the Department of Linguistics.
Tutor and Teach Language Learners at the American English Institute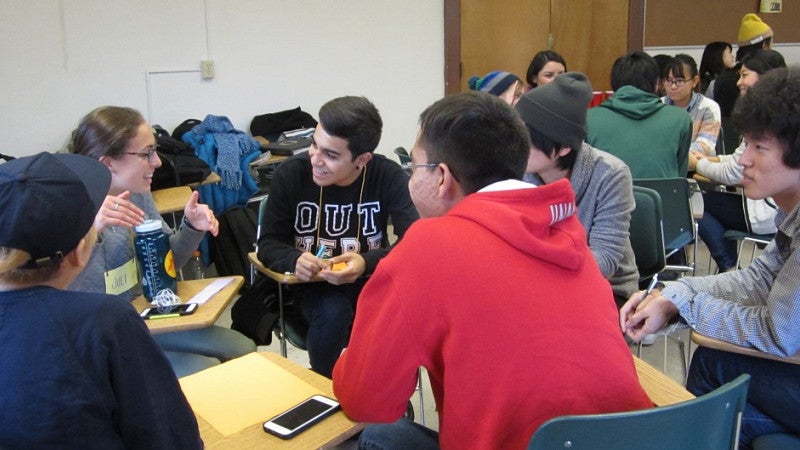 LTS students can work for pay as AEI Conversation Partners and Tutors, Activities Lead, or at the AEI Help Desk.
LTS students can intern in an AEI classroom for elective credit one or more terms, assisting the instructor and teaching selected parts of the class under supervision.
Most LTS students take LT537 in Fall term. In this class, LTS students teach AEI students in an AEI discussion elective, under the supervision of the LT537 instructor.
Get Involved with the Northwest Indian Language Institute (NILI)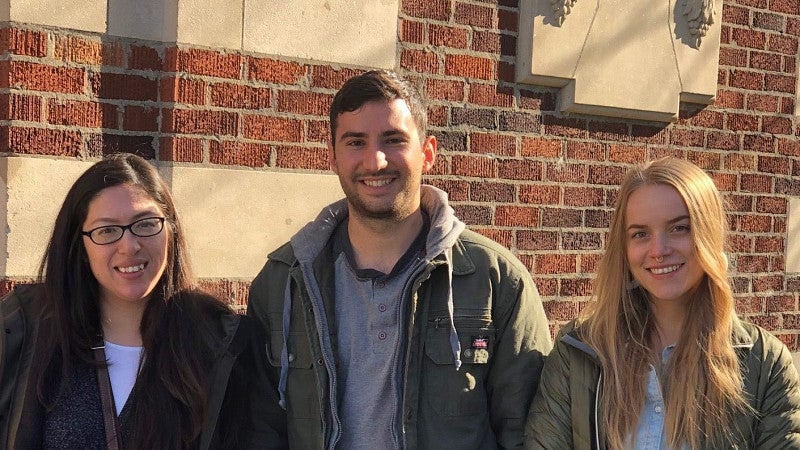 LTS students who wish to focus on teaching and developing materials and curriculum for indigenous language revitalization (particularly languages of the Northwest, such as the Sahaptin language family, TolowaDe-ni', and chinuk wawa) are supported by the close connection between LTS and the Northwest Indian Language Institute (NILI) at the University of Oregon.
Intern in UO Languages Classes
In addition to having opportunities at the American English Institute, LTS students can also connect with other language departments and programs, such as East Asian Languages and Literatures, Romance Languages, German and Scandinavian, and Russian, Eastern European and Eurasian Studies.
LTS students who are highly proficient in the target language may qualify for Graduate employee positions (funded teaching positions) in some of these departments when there is need.
LTS students who are proficient in the target language can intern in a language classroom at UO. Internships involve assisting the teaching in the classroom and teaching segments of the class under supervision.
LTS students can take courses at the graduate level in language departments for elective credit.
LTS students can benefit from having faculty from language departments on their MA project advising committees.
The video above highlights our collaboration with the department of East Asian Languages and Literatures as one example.
Intern in Local Language Schools and Community Colleges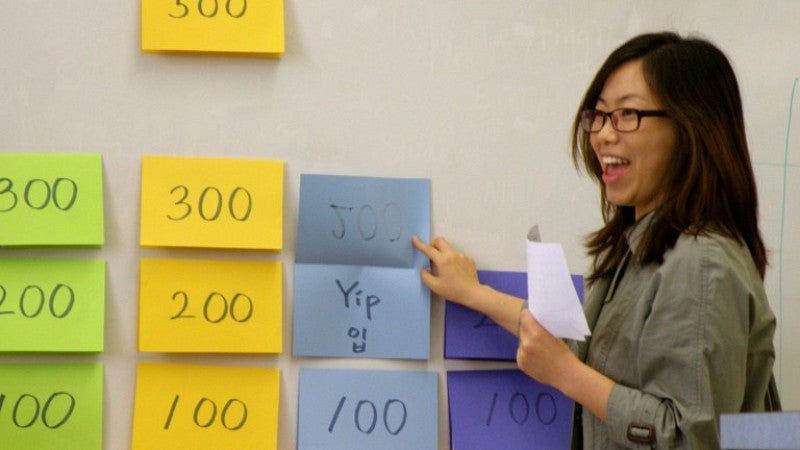 LTS students frequently intern in language classes for adult and international students at Lane Community College in Eugene.
Students who want K-12 exposure can assist teachers in ELL or world language classes through individually arranged internships at Eugene and Springfield K-12 and language immersion schools.
Teach a "Less Commonly Taught Language" at the Yamada Language Center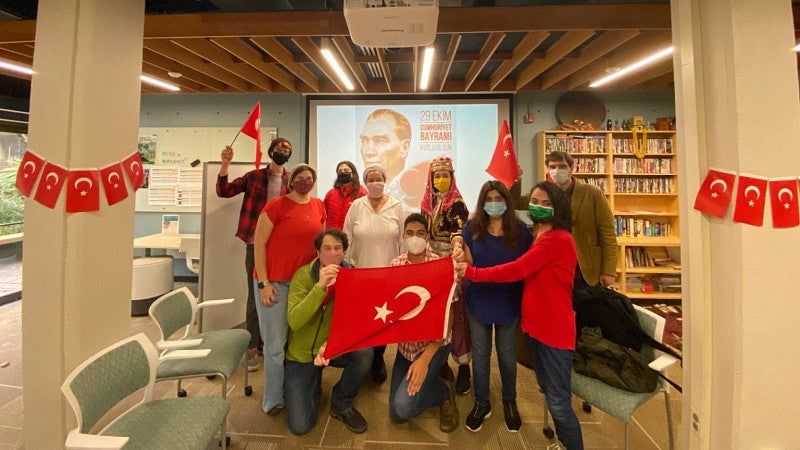 Students who are proficient in a less commonly taught language can be hired as a language teacher in the Self-Study Program at Yamada Language Center if there is sufficient interest from students.