Connect with peers in Linguistics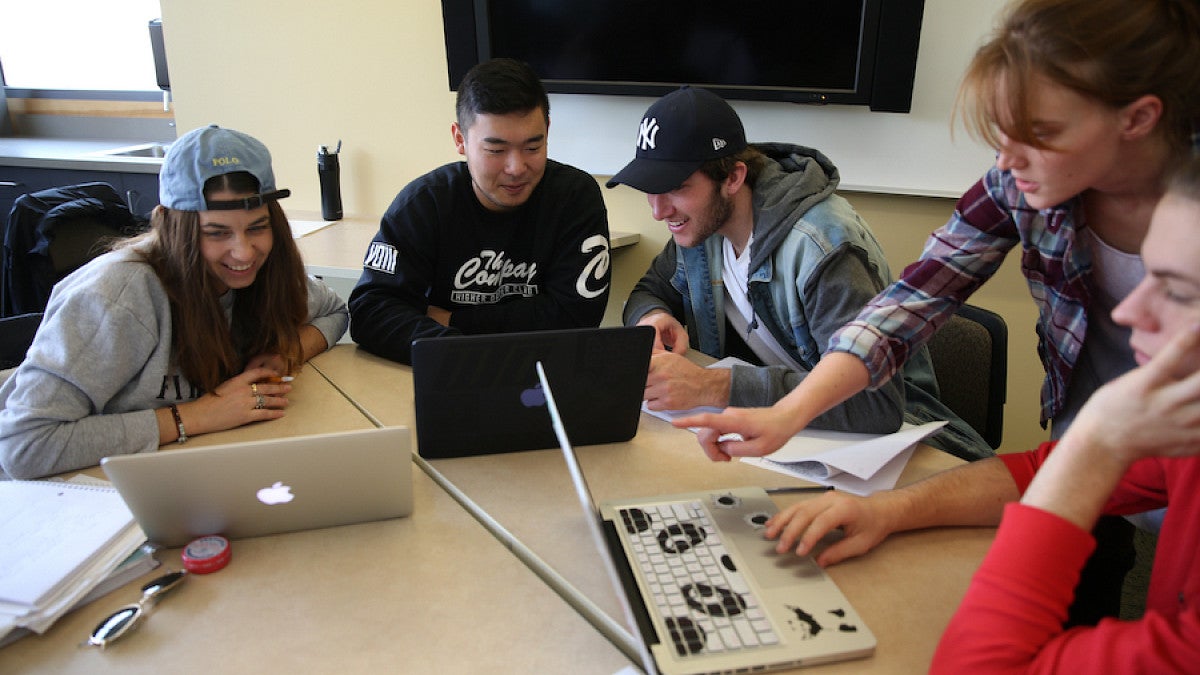 Linguistics Study Hall
This group convenes twice a week. Study hall provides a space for undergraduate students to co-work on homework or just to talk. A graduate student in Linguistics serves as the study hall "monitor" and can provide students with some homework help and with good conversation.
Thematic Workgroups
Faculty and students in the department convene weekly to discuss their cutting-edge research. There are usually at least two workgroups scheduled each term: a Cognitive Linguistics workgroup and a Field Linguistics workgroup.
Graduate Linguistics of Oregon Student Society (GLOSS)
This is the formal student organization. It provides the graduate students with many social and professional opportunities. GLOSS is responsible for organizing the department's weekly research colloquium.
Website: https://blogs.uoregon.edu/gloss/
Facebook: https://www.facebook.com/uogloss/
Instagram: https://www.instagram.com/uolinguistics/?hl=en
YouTube: https://www.youtube.com/channel/UCuvFzbA-bMDrkyBFpdG_i_w