Why Study Russian, East European, and Eurasian Studies?
Covering more than one sixth of the earth's surface, Russia, Eastern Europe, and Eurasia are and have been central to almost every aspect of human history—from art and culture to politics and science. Through a regional specialization in the Russian, East European, and Eurasian Studies (REEES) program, students gain new and crucial perspectives for understanding the world and ourselves.  
It is a time of change and growth for REEES. Our program is expanding and offering more coursework on Central and Eastern European and Eurasian topics, regional Jewish histories and their diasporas, and Ukrainian and Yiddish language courses. REEES students have many opportunities to expand their skills, whether by playing a part in our bilingual play, improving proficiency in the Russian Language Circle, or exploring cultural traditions with REEES club.
---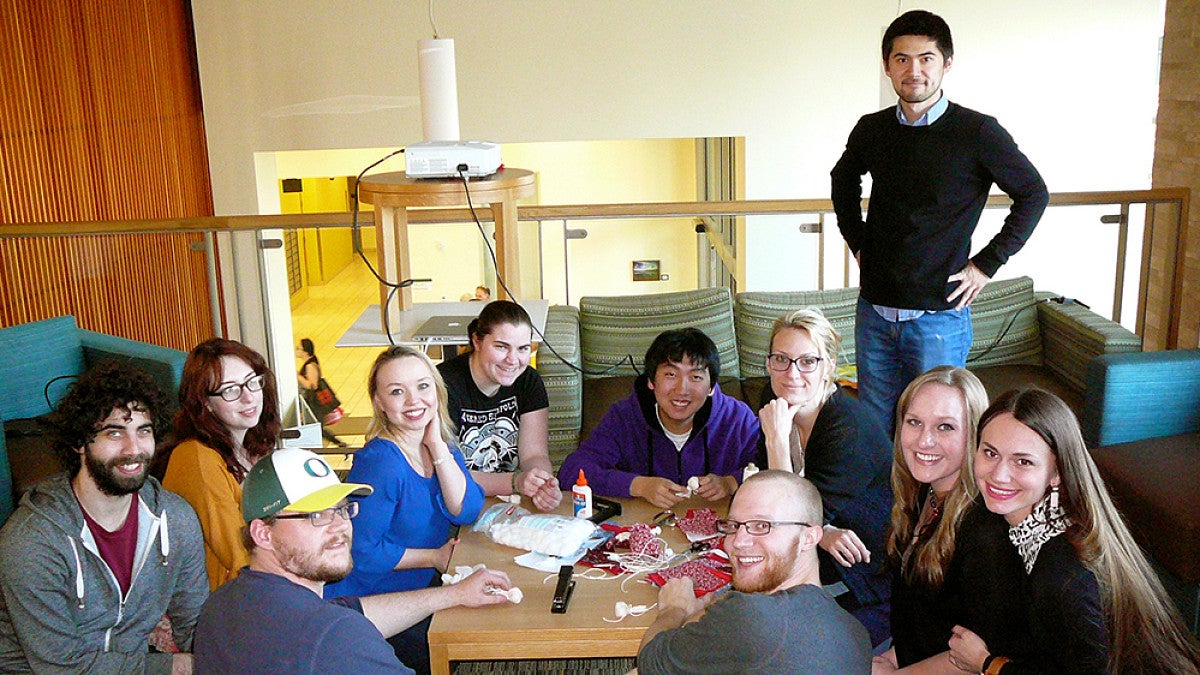 Major in REEES
Our program is a gateway to a world of knowledge and experience, from the classics of Russian literature to contemporary Russian cinema, from Klezmer and Balkan culture to the history of the Soviet Union, the Holocaust, and the Cold War; from nomadic art of Central Asia to Yiddish revolutionary thought; and from the diverse regional histories of socialism to the post-socialist shock therapy and its present-day ramifications in the region and beyond. REEES covers a wide array of subjects, allowing you to choose an emphasis in humanities or social sciences.
Whether your interest in Russia, Eastern Europe, or Eurasia has roots in the literature of Fyodor Dostoevsky or Anna Akhmatova, Sholem Aleichem or Taras Shevchenko, whether it stems from a fascination with the Soviet avant-garde, Islamic architecture in Central Asia, the LGBTQ+ art scene in Poland, feminist activists Pussy Riot in Russia, or Eastern European Jewish Americans—there is a place for you in REEES. 
---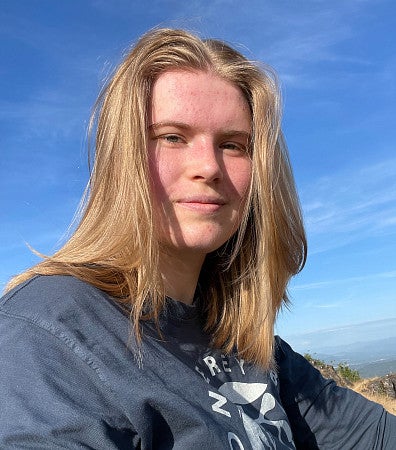 Leadership in REEES
"My participation in activities such as REEES Club leader gave me the opportunity to further interact with faculty and fellow students. It has also offered a deeper understanding of some cultural aspects and practices of the nations included in REEES. I could not be more grateful for the opportunities REEES gave me."
—Emris Kissel, REEES and anthropology major, '23, ACTR Post Secondary Russian Scholar Laureate
---
Honors in REEES
Graduate with honors and gain a competitive edge in your chosen career field. Honors students obtain valuable experience designing, carrying out, and writing up a substantial project for their senior honors thesis.
---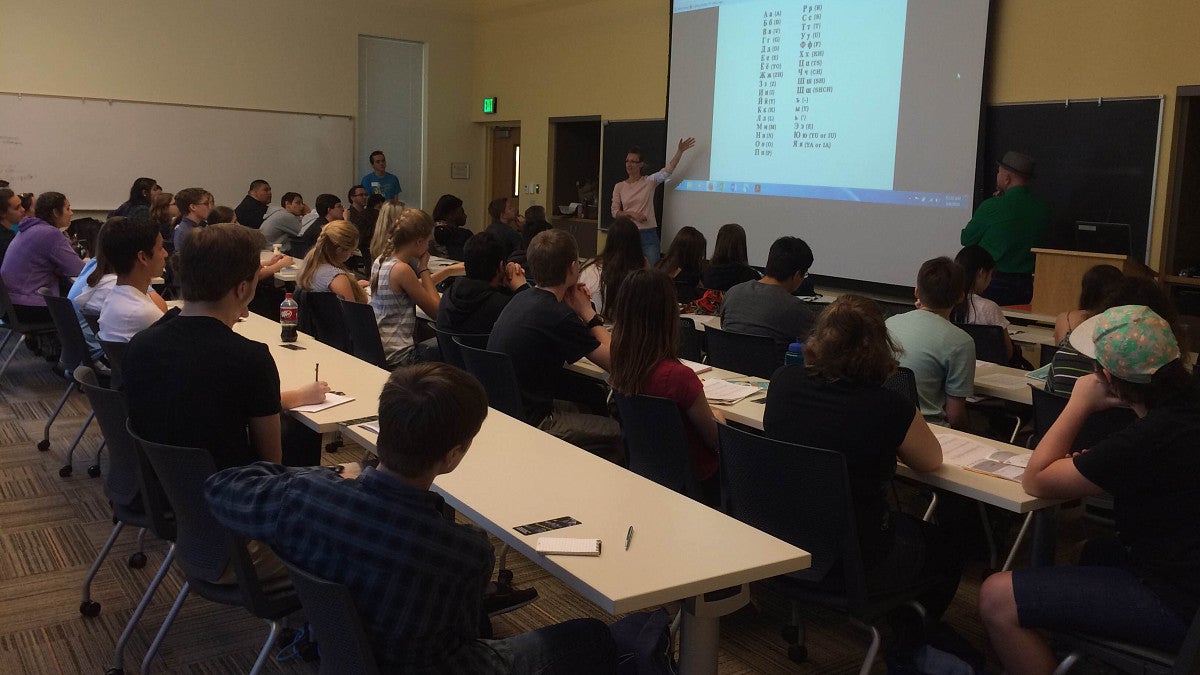 Learn to Speak Russian
Russian is a fascinating language of global and regional importance. Learn about our language courses and how we support heritage speakers.
---
Get Real-World Experience
Enrich your academic experience and extend your learning beyond the classroom by studying abroad, interning in in a Slavic-speaking country, or participating in one of the many films, lectures, plays, musical performances, and cultural festivals we sponsor.
---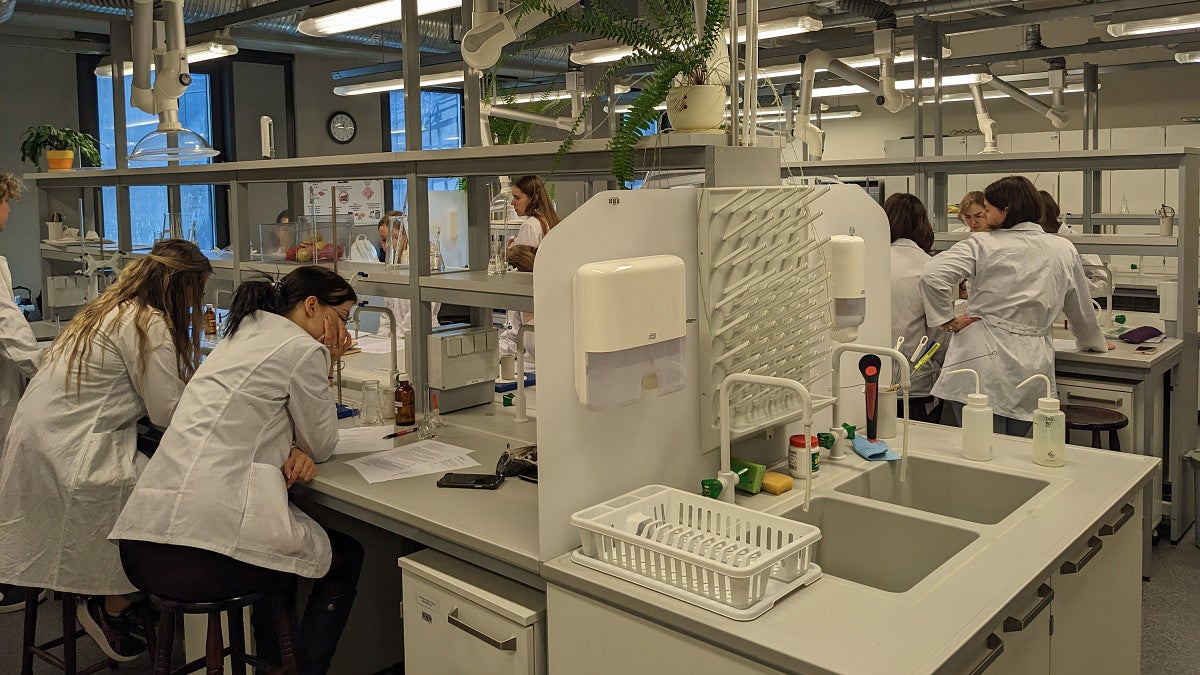 What You Can Do with a Degree in REEES
REEES students learn about culture, but the learning doesn't stop there. Through classes, students gain skills in critical thinking and analysis, policy development, public outreach, and cross-cultural collaboration. A bachelor of arts from REEES  provides students with the ability to work in a number of settings from NGOs to the UN, from research institutes to public interest groups, and from law firms to colleges.
---
Scholarships and Awards
Learn about ways to apply for funding through the College of Arts and Sciences.
CAS Scholarships
---
Events