Humanities majors are more desired hires than ever, and they consistently close the income gap with their STEM peers. The English Major teaches you skills in reading, writing, researching, organizing, responding, arguing, and most importantly, analysis –skills that are consistently prioritized by executives, hiring managers, and all major industries.
The study of language, literature, culture, history, and form not only increases your understanding of the world, but it also opens pathways for exciting careers in an increasingly interconnected global and digital age.
Career Paths for the English Major
UO English majors and minors receive extensive training in writing, speaking, and critical thinking skills that extend the values of a traditional liberal arts education and provide vital preparation for business and professional careers. The experience of our graduates proves that English is an excellent background for medicine, teaching, management, publishing, advertising, and advanced technology fields. While the number of paths available for your future careers may be daunting at first, by identifying an area of interest and working to gain the right skills, experiences, and credentials to enter that field will help your time working towards your English degree set you up a fulfilling professional career. The following fields are just a few examples of the many possible career paths for someone with an English major.
If you're having a hard time identifying the field you want to work toward, there are resources to help you explore options. Your undergrad years are the perfect time to identify your interests and try out fields by contacting and finding mentors or working in internships or volunteer positions.
---
Contact a UO English Alumni Mentor and engage in a conversation about the English major experience, postgrad exploration, job-hunting, transitioning to the work world, finding and pursuing a career path, and their current job.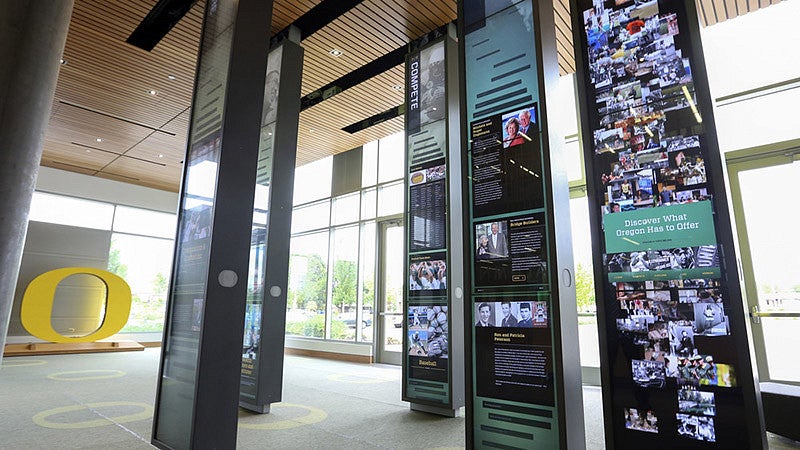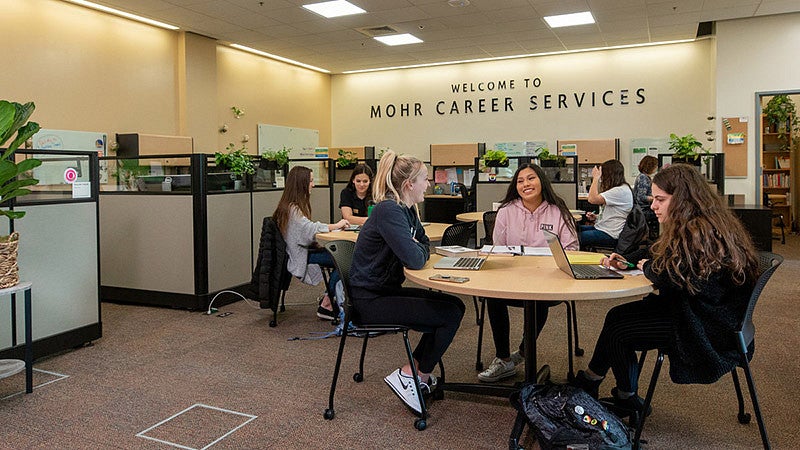 Visit the UO Career Center to further consider your interests, enhance your skills, and prepare for the job market. Visit Handshake for hundreds of local, regional and national job opportunities that include part-time, full-time, internship and seasonal positions.
---
Current Student Career Testimonial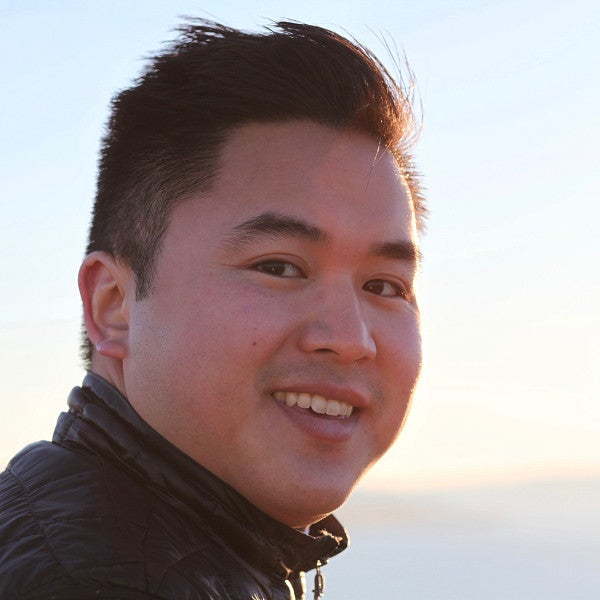 "English has helped prepare me for my current position because it has given me the skills needed to articulate complex ideas and connect it to the needs of organizations. Emotional intelligence is one of the key traits of a skilled salesman and there is no greater place to gain understanding of that than in literature. Having an English degree has set me up for success and sets me apart because in addition to my sales duties for the companies I have worked for, I have also helped our marketing teams by writing content for the company blog. Writing the blogs allow me to reinforce my own knowledge of the product and the issues faced in the industry. I'm also the go-to guy for the members on all the sales teams to bring their scripts and templates for revisions."
Hoang Michael Le,
English '13
Current position: Inside Sales at Enterprise Data Storage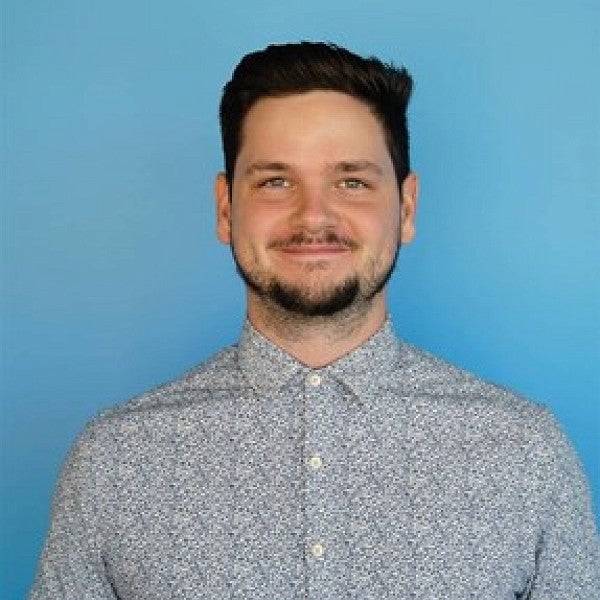 "It's hard to say that any one skill came out of being an English major, so I'll instead say that the breadth of the major is an exposure to different ways of seeing, interpreting, and explaining the world, and that this exposure augments our individual interests and skills. I came to the major not out of interest in skills or a career, but out of a joy for the study in itself. At the risk of being treacly, success for me comes from navigating the depth of all there is to read and see and know, and finding the stories tethering it all together."
Alec Cowan,
English '18
Current position: Journalist with a focus in audio storytelling
---
Using your English Major in Advertising
With skills acquired in an English major it is possible to obtain an entry-level position in advertising agencies and in-house agencies of large companies. English majors have skills that qualify them to fill positions in a multitude of advertising fields and departments including positions in copywriting, art direction, web page designing, account management, account planning, and production.
Your Skills in Advertising:
Critical evaluation
Grammar, punctuation, and spelling
Creative thinking
Message development
Further Steps to Take: Your skills in language and critical thinking will already make you particularly well suited for jobs in advertising fields, but to help differentiate yourself in your future job search you may want to look into ways to build your resume and to demonstrate talent, persistence, assertiveness, and enthusiasm through a collection of different activities and experiences including:
obtaining experience with campus media such as newspapers, or television and radio stations.
being prepared to start in an entry-level position.
developing a strong statistical background for market research positions.
creating a portfolio of writing showing originality and imagination for creative positions.
gaining knowledge of various media, contemporary tastes, and trends.
participating in sales, promotions, or social media for student organizations or private businesses.
completing an internship in a market research firm or advertising agency.
supplementing curriculum with courses in advertising, communications, business, art, or graphic design.
---
Using your English Major in Business
Business careers are among one of the most popular career paths for English majors and you can find a future career in several different branches and organizations in business. Positions can be found in business organizations including banks, real estate agencies, insurance firms, and large and small corporations as well as retailers including department, grocery, drug, specialty, variety, and bookstores. These positions include roles in management, customer service, sales and marketing, human resources, insurance claims, and underwriting among others.
Your Skills in Business
Tactful and clear writing abilities
Improved interpersonal skills and communication
Analytical approaches to data and language
An increased understanding in audience and tone
Public speaking and oral presentation skills
Further Steps to Take: While there are already quite a few positions in business that look specifically for students graduating from an English program, there are a few ways to improve your resume and chances at landing a job in business fields like:
obtaining a business minor.
gaining relevant experience through part-time jobs, internships, or volunteer work.
securing leadership roles in campus organizations and student professional associations.
seeking experience as a financial officer or treasurer of a campus organization.
developing strong analytical and computer skills.
---
Using your English Major in Education
While teaching is often one of the first things considered when thinking about an English major's job prospects in education, education provides a vast assortment of different roles and positions that can be filled by someone with the skills acquired through studying to be an English major. Possible positions can be found at public and private K-12 schools, colleges and universities, language institutes, libraries, museums, private learning centers, test preparation organizations, and nonprofit organizations involved with literacy. The possible employers and educational fields an English Major prepares you for allows for a wide selection of jobs and positions in each of these fields including but not limited to teaching, administration, higher education administration and admissions, financial aid, academic advising and support services, alumni affairs, international education and study abroad, student affairs (such as residence life, student activities, orientation, leadership, Greek life, and multicultural programs), information and library science, non-classroom teaching, English as a Second Language, and research tutoring.
Your Skills in Education
Understanding of grammar and conventions of language
Historical understanding of literature and cultural movements
Public speaking and oral presentation skills
Command of tone and ability to shape ideas
Further Steps to Take: Although the skills you gather while working towards your English major already prepares you for many entry-level positions in education, there are a few other steps you may consider taking if you are passionate about pursuing a career in education. Depending on your professional and educational goals you may consider:
obtaining the appropriate state certification for public school teaching.
gaining certifications to teach multiple subjects or age groups for increased job opportunities.
earning a masters or doctorate degree for post-secondary teaching.
maintaining a high grade-point average and securing strong faculty recommendations for graduate school.
planning to attend graduate school in college student personnel or information science for those fields.
seeking work and volunteer experiences that work with children through big brother big sister programs, tutoring, summer camps, or YMCAs.
participating in activities like debate or literary clubs, campus publications, or student government.
pursuing leadership roles such as resident assistant, peer mentoring, or student advisor.
---
Using your English Major in Government and Law
The most common major undertaken for a career in law is English. And while writing your term papers or reading for class may not feel like you're prepping for a rigorous career in government or law, you are practicing many skills that can act as building blocks to a future study and career in law in either law firms, government agencies, state and local government, corporations, public interest organizations, private practice law, or at colleges and universities. Positions in law assistance, prosecution, defense, nonprofit or public interest, government, mediation, and lobbying are all options if you have a passion for legal and governmental work.
Your Skills in Government and Law
Close reading skills to identify patterns and structures of law
Writing and analyzing skills
Critical thinking
Finding important details in a larger text
Improved research skills
Further Steps to Take: There are many ways to help you pursue your future career in law, whether that looks like entering a postgraduate study of law or working in government or law-related fields. While you're still studying your undergraduate degree in English, you may consider:
participating in a debate or forensic team to hone communication skills.
joining a pre-law student organization.
develop strong research skills and attention to detail.
take courses in, and gain experience with, mediation and conflict resolution.
obtaining a summer or part-time job in a law firm.
planning to shadow an attorney or politician to learn more about the field and various specialties.
completing special training requirements for paralegal positions.
attending law school and earning a JD to become an attorney.
maintaining an excellent grade point average and securing strong faculty recommendations to gain law school admittance.
planning to take the LSAT.
---
Using your English Major in Medicine
Medicine may seem like an unlikely option in your future career path, but English majors make up a surprising number of medical professionals. With the proper planning and approach to your undergraduate studies, you can use your English major to enter the medical field both through the study and practice of medicine, as well as in more operational fields in the medicine and medical industries.
Your Skills in Medicine
Strong communication and interpersonal skills
Focus on empathy and understanding
Strong study and research skills
Sensitivity to and control over language
Further Steps to Take: Many of the skills you gain through studying English can help you with communicating effectively with future patients if you pursue a career path into medicine. The reading and analytical skills you gain will also serve you well as you pursue this career. To help you with your future career in medicine or studies in medical school, you may also want to supplement your studies in English and literature with other science or medicine-related activities like:
looking into taking pre-requisite courses for medical school admissions and augmenting your coursework with these classes.
picking up a minor or second major that fulfills many of the pre-requisite courses for medical school admissions such as pre-med, chemistry, or other science-related fields.
studying for and taking the MCAT.
gaining volunteer experience in a medical related position.
gaining work experience in a medical related field.
demonstrating leadership ability or leadership experience through student-led groups.
seek out mentorship through either premedical advisors, current medical students, or current medical professionals.
joining pre-med student organizations.
---
Using your English major in Publishing
Publishing is a popular field for English graduates and based off the structure of English undergraduate studies it makes sense. With your skills in pragmatics and the English language, as well as your critical abilities and analytical approach to texts, publishing holds many positions particularly suited to the skills you've worked to grow. Positions in trade publishing and different magazines, newspapers, or educational publishing spheres are available, as well as professional and scholarly publishers. There are also independent publishers and alternative media publishers that work with all forms of publishing including e-books, audiobooks, or more classical forms of books that offer opportunities for English students. In any of these publishing outlets, positions are available in editing, advertising, sales, circulation, production, publicity, marketing, promotion, and administration.
Your Skills in Publishing
Creative approaches to page design and structure
Strong control over the conventions and pragmatics of the English language
An analytical and critical approach to texts
Close reading skills
Good oral communication and presentation skills
Further Steps to Take: Publishing capitalizes on many of the skills inherent to studying English in an undergraduate degree, but even with these skills, there are quite a few things undergraduate students can do to help them stand out in their future publishing careers. Build your resume and set yourself apart from other applicants by:
obtaining an internship in the publishing industry.
participating in a summer publishing institute.
developing proofreading, editing, and copy-editing skills.
maintaining current knowledge of digital production technologies.
gaining experience by writing for student publications such as the newspaper, creative writing magazines, the yearbooks, and others.
conduct an informational interview with or shadow a professional in the publishing industry.
looking for positions with local dailies and alternative weeklies in the community.
volunteer to write or edit publications with local nonprofit organizations to gain experience.
being prepared to relocate to cities with a publishing presence.
researching the publishing industry to learn more about career ladders.
---
Using your English major in Public Relations
Public relations may not be the first field that comes to mind when you're looking at the career paths open to you as an English major, but public relations has positions across many areas of interest that would be available to you with the skills you gain throughout your study of English. Positions in account coordination, writing and editing, media relations, social media account management, and fundraising research are available in different public relations firms, advertising agencies, in-house public relations departments, trade associations, colleges and universities, nonprofit organizations, and government agencies.
Your Skills in Public Relations
Strong research skills using electronic and traditional sources
Good communication skills
Public speaking and presentation skills
Ability to write well and clearly
Further Steps to Take:  This field allows for English majors to get entry-level positions in a variety of focuses. It also allows for upward growth with the demonstration of skill, passion, and determination. To help get a foothold into using your skills as an English major in public relations try:
obtaining internships or other relevant work experience to break into this field.
being prepared to start at the bottom and work for promotions.
developing strong research, public speaking, and interpersonal skills.
seeking experiences being self-directed and a team player.
volunteering to write publications for nonprofit or student organizations.
supplementing curriculum with business courses.
---
Using your English Major in Technical Communications
Technical communication works with an English major's control over the conventions and particular uses of the English language. With the skills you gain in studying language and literature you can obtain positions in management, scientific, and technical consulting companies, technical industries and retailers including electronics, engineering firms, the healthcare industry, computer systems, design companies, software publishers, or as a self-employed or freelance technical communicator. Positions can be found in technical writing and editing, science and medical writing, grant and proposal writing, software and hardware documentation or information, technology writing, human-computer interface design, core communications and training mechanical communications.
Your Skills in Technical Communication
Understanding grammar and pragmatics of English or other languages
Strong writer with the ability to shift tones
Self-motivated and driven in completing written works
Further Steps to Take: There are quite a few ways to help you get into a career in technical communication. If you have interest in pursuing a career in technical communication, try building your resume and gaining specific experience by:
earning a bachelor's degree with a focus in English, communication, or journalism.
completing coursework in technical communication.
minor or take classes in science or computer science to learn about technical areas.
gaining experience in a specialized field such as engineering, medicine, science, web design, or computer software.
developing grammar and language skills and considering a second language.
obtaining volunteer or internship experience as a research assistant in a technical information department.
pursuing a technical writing or editing internship.
---
Using your English major in Writing and Editing
Similar to publishing, writing and editing is a common field for English majors due to the similarities between the tasks you will be asked to do before and after you graduate. Your skills in pragmatics and the English language, as well as your critical abilities and analytical approach to texts, allows for English majors to do particularly well working for newspapers, magazines, trade, professional, or consumer publications, internet sites, large corporations, government agencies, department of homeland security, department of defense, department of state veterans affairs, national archives and records, administration at universities, university presses, technical industries, broadcast media companies including television, radio, and movie, or as a self-employed or freelance editor or writer. There are also a multitude of paths into writing and editing you may take including creative writing, novels, fiction and nonfiction, poetry, plays, screenplays, scripts, greeting cards, lyrics or jingle writing, graphic novels, journalism, writing or reporting, editing, critique, and freelance writing.
Your Skills in Writing and Editing
Write with style and elegance
Understanding of conventions and grammar of English
Setting schedules and working under deadlines
Ability to work with and give critique and criticism
Further Steps to Take: Studying English makes you particularly suited to pursue a career in writing and editing. And while this field can often be hard to get a foothold in--especially if you're interested in writing and publishing your own works--passion, persistence, and tailoring your resume and portfolio can help you in your search for a career in writing and editing. If this is the career path you are passionate about pursuing, here are a few tips you can be doing throughout your undergraduate career to get you started:
selecting elective coursework in a particular area of interest.
writing or editing for campus publications such as college newspapers, magazines, or departmental or program newsletters.
volunteering to assist or tutor students in a writing center.
becoming familiar with the proposal writing and submission process involved in freelance writing.
gaining as much experience as possible through volunteer positions, internships, or part-time jobs.
demonstrating patience and persistence in starting a career in creative writing.