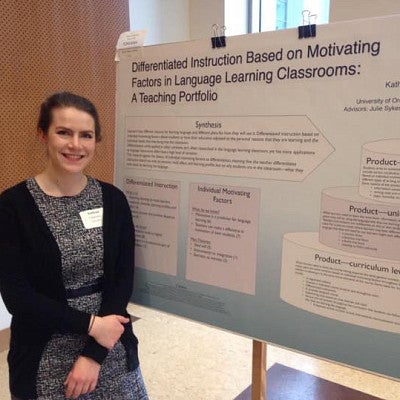 Degree or Coursework in Language Education
A degree in Language Teaching Studies is an excellent preparation for the career world and opens the door to a variety of language-based professions, such as:
Language teacher abroad
Language teacher in the US (English or other language)
Curriculum developer
Program coordinator
Assessment specialist
Workshops and Colloquia
The Department of Linguistics regularly runs writing and professionalization workshops for graduate students. Several workgroups also meet regularly to discuss ongoing research projects and to practice presentations.
In addition, the department hosts a weekly research colloquium that is managed by the Graduate Linguists of Oregon Student Society (GLOSS) in conjunction with a designated faculty member. GLOSS is a student organization for linguistics students at the University of Oregon. It provides students and community members with many opportunities for academic, professional, and social development.
---
UO Graduate Teaching Initiative
The UO Teaching Engagement Program's Graduate Teaching Initiative offers UO graduate students teaching any subject structured and rigorous, yet flexible, pathways to develop as college teachers. The program is meant to develop inclusive, engaged and research-led teachers who will in turn, help shape the campus teaching culture.
---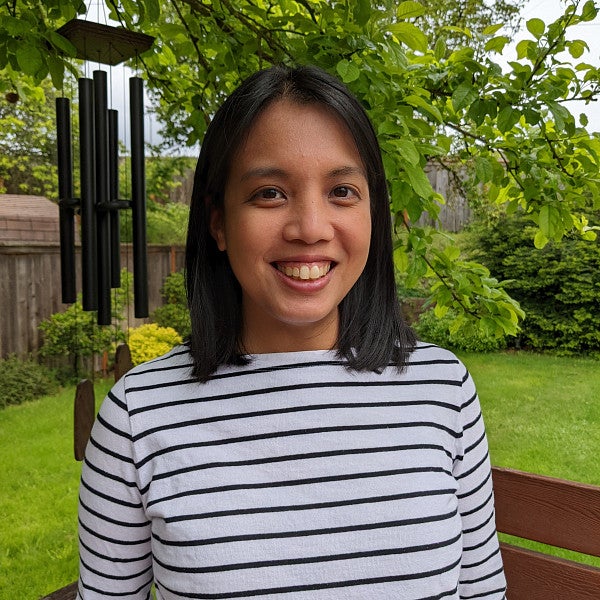 "Coming from a general teaching background, the LTS program has enabled me to direct my focus on the field of language teaching and learning - a field I love and truly care about. It has paved the way towards a clearer career path, inspiring me to dream bigger and make a difference in my profession. By constantly connecting theory, research, and practice, I have expanded my knowledge and acquired specialized skills, giving me the confidence that I can support the ever-changing needs of today's language learners."
-Ramona Canteras, MA student in Language Teaching Studies, 2023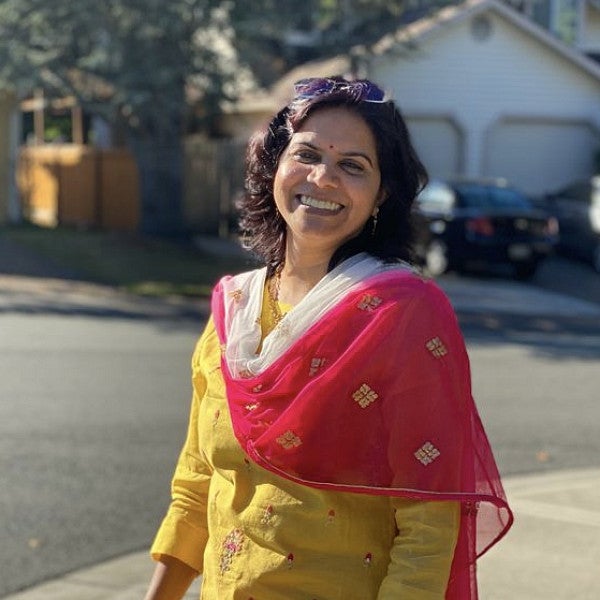 "Before completing the PhD, I started working at Sensory, Inc, a speech technology company. The phonetics and phonology I learned was quite helpful because we had to change the pronunciation for different contexts and many different languages.
Now I'm working for Alexa at Amazon. My linguistics studies help with this too. Understanding how languages differ and familiarity with language data informs our data requirements, what kind of data you need to train the language. Input from sociolinguistics really helps guide these decisions. Linguistics knowledge helps to created more natural models in tech.
Another way the program prepared me: We did all the stats analysis in the PhD program and had a lot of tight deadlines for different kinds of projects. Working under pressure and taking ownership of your work helps prove you can be successful in the tech industry."
-Hema Sirsa, PhD in Linguistics, 2014, Senior Language Data Researcher, Amazon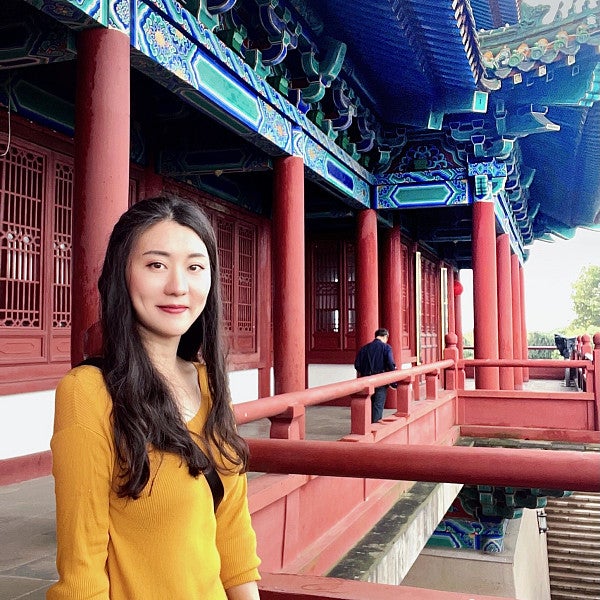 "As a University Lecturer (Yliopistoneletori) of Chinese linguistics in Finland, I attribute a significant part of my pedagogical development to the LTS program. My studies in LTS have extensively deepened my understanding of language teaching and acquisition. For instance, training in learner diversity, curriculum design, social context of language learning (e.g. identity, motivation), language teaching technology, and language proficiency assessment has prepared me to teach scientifically and interact with students rationally.
LTS also focuses on guiding our career development and shaping our academic image. It taught us multiple methods to network and create professional portfolios that meet market needs. As a university faculty member who embraces both teaching and research, I am very grateful for the training that the LTS program gave me from 2016 to 2017. Indeed, while research-based teaching techniques are essential, knowledge about professional interaction and communication is also critical for language educators."
-Heidi Hui Shi, MA in Language Teaching Studies, 2017, Lecturer University of Turku, Finland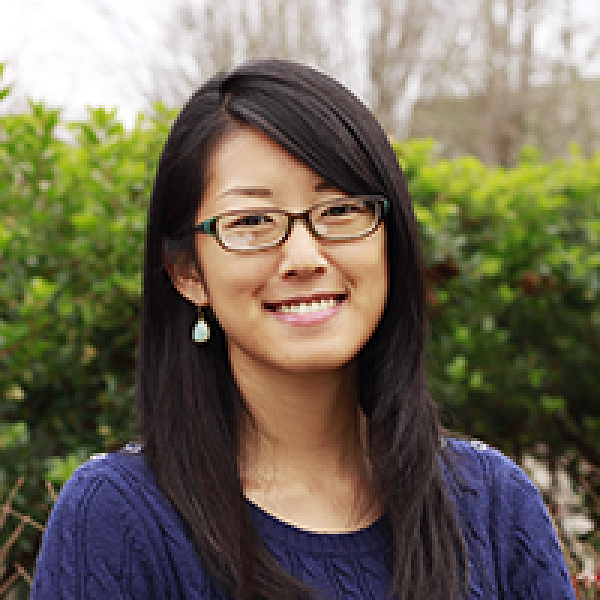 "I have had the pleasure of completing an MA in Language Teaching Studies, followed by a PhD in Linguistics. In my current role in the educational technology industry I use combinations of the knowledge and skills that I obtained in these programs. For example, I design personalized language learning tools based on my training in language teaching practice as well as in Second Language Acquisition theories. I also design and execute research studies, analyze data, and make recommendations, using my experience conducting empirical studies in speech perception and speech production in the PhD program. I continue to use programming languages that I was familiarized with in my PhD training to, for example, extract a larger set of data and analyze it.
My training in science communication has allowed me to facilitate the creation of language learning products are based on scientific evidence and theories in a cross-functional team. In addition to being able to conduct and understand rigorous research, I've found it critical (especially in my current role) to be able to communicate why particular research finding matter (e.g. for developing particular features in educational technology, for structuring learning activities in a particular way)."
-Misaki Kato, PhD in Linguistics, 2020, Learning Scientist, ETS AI Research Labs
---
What Our LTS Alumni Are Doing
The majority of our graduates have been successful at finding positions in the field. Browse our alumni gallery to see some examples of what graduates from LTS have done with their MA degrees. See also our LTS blog for additional alumni posts.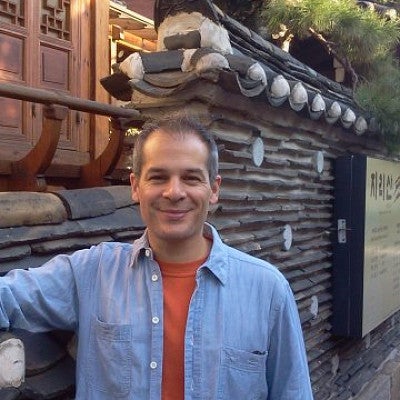 Paul Bournhonesque (graduated 2008) was an Assistant Professor and Curriculum Coordinator at the Institute for Language Education and Research at SeoulTech, South Korea.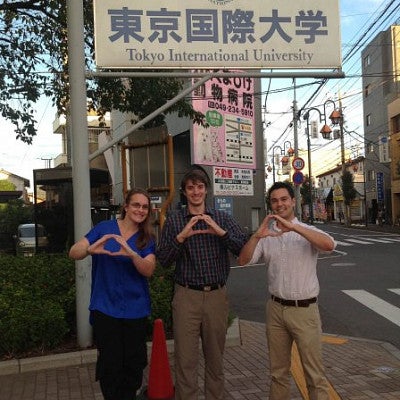 LeeAnn Genovese (graduated 2012), Kodiak Atwood (2013), and Ryan Felix (2013) are Global Teaching Fellows at Toyko International University in Japan. More LTS alumni have also joined them.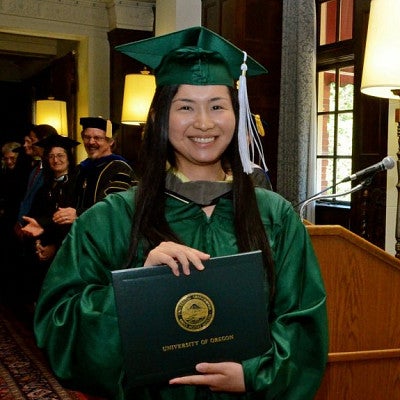 Ai Kono (graduated 2012) is a teacher and curriculum developer at an international bilingual school in Japan (preschool-adult).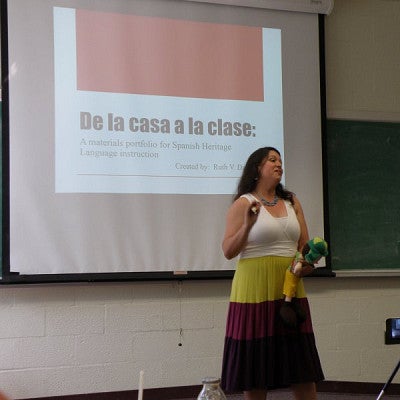 Ruth Daza (2014) teaches Spanish (including a heritage Spanish class) at a high school in Washington.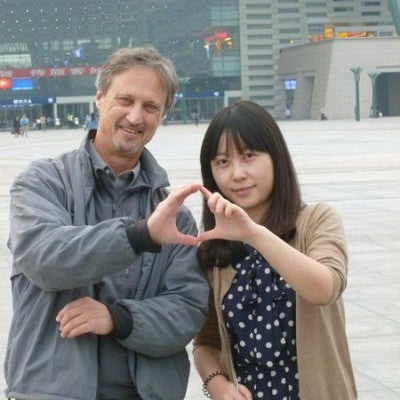 Andy Howard (graduated 2011) taught as an English Language Fellow (ELF) teaching in Uzbekistan after graduation. Jiayi Jiang (2011) is a university EFL instructor in Chengdu, China (both are in Chengdu here).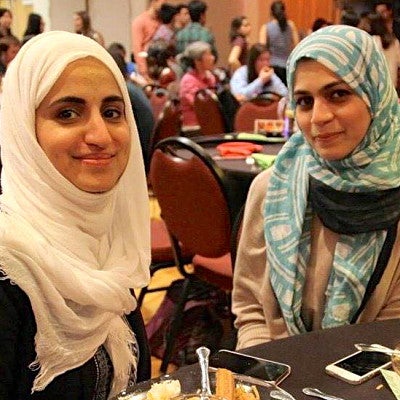 Fahima Alshabeeb, on left (2013) and Wedad Al-Lajhi (2015). Fahima is pursuing a PhD in SLA. Wedad is an ELT instructor at Yanbu University College in Saudi Arabia. Wedad works on teacher-training projects with the AEI at UO.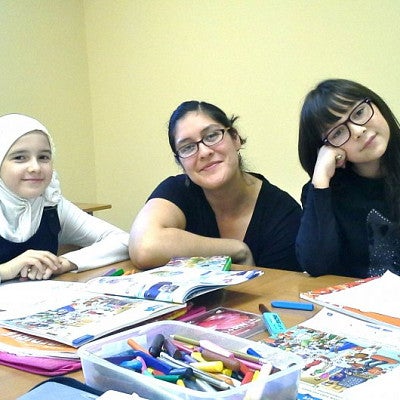 Sara Marruffo (graduated 2014) taught middle and high school students in Kazan, Tatarstan, Russia for one year (photo here), and is now teaching Spanish to high school students in Portland, OR.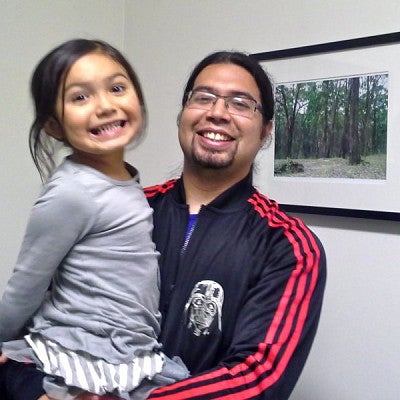 Pyuwa Bommelyn (graduated 2011) is developing curriculum for Tolowa Dee-Ni, an indigenous language of the Pacific Northwest.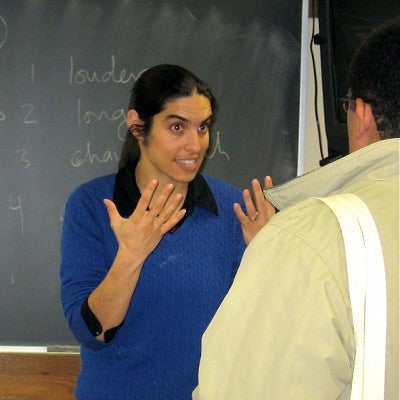 Beth Sheppard (graduated 2008) is a senior Instructor at the American English Institute at the University of Oregon. A number of other LTS graduates have also taught or still teach at the AEI.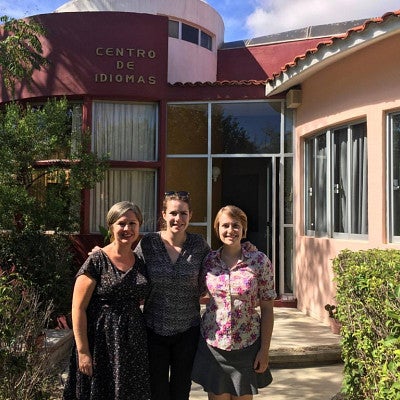 Sarah Murphy (2015), Kathryn Carpenter (2016) and Annelise Marshall (2016) have been professors of English at the Universidad de la Sierra Sur, in beautiful Oaxaca, Mexico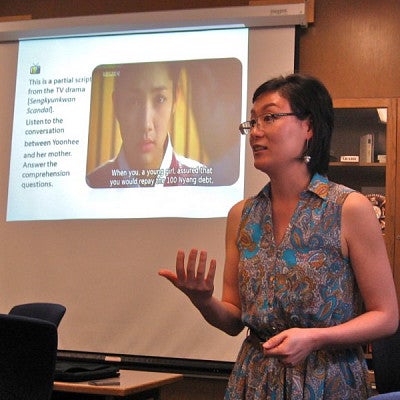 Sunyoung Kim (graduated 2012) is an instructor and online Korean language course developer at Oregon State University, Corvallis, Oregon.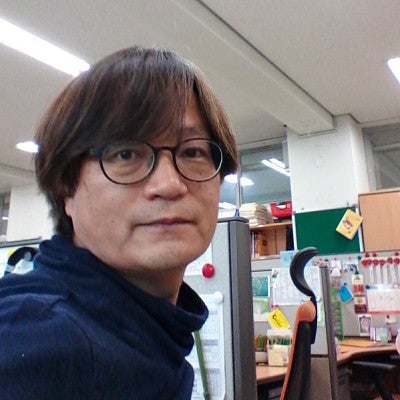 Haeseong Shim (graduated 2013) has been an EFL teacher at Ewha Girls' High School in Seoul, Korea since 1990. He took time off to re-energize his teaching in the LTS MA Program.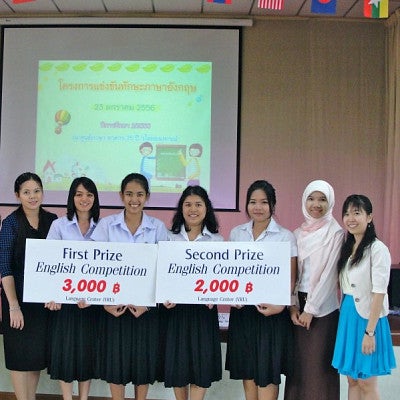 Ornuma Chingchit (graduated 2008) is an EFL teacher at Valaya Alongkorn Rajabhat University in Thailand. She is on the far right in this photo with her 1st year students and colleagues. She also has taught ESP classes to local government officials.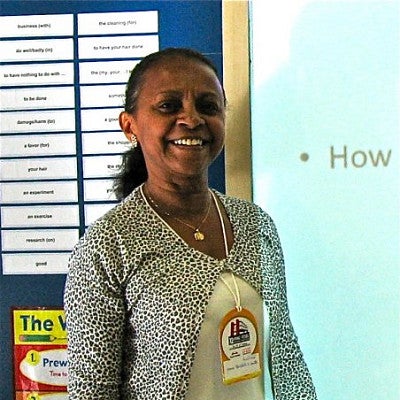 Maria Benedita Santos (graduated 2009) is an Instructor of Portuguese in the Department of Romance Languages, University of Oregon, Eugene.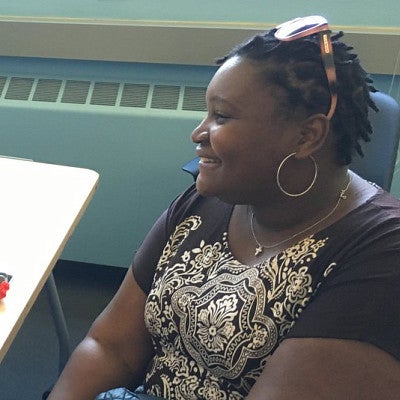 Happiness Belugu is teaching Swahili at Cornell University in New York.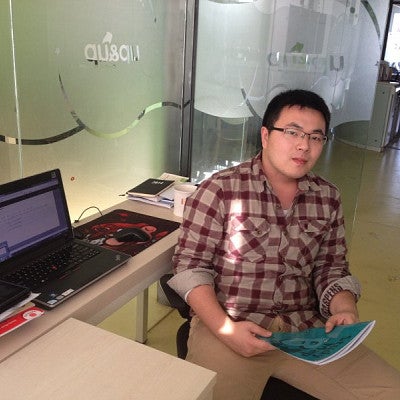 Chi Zhang (graduated 2012) works in a startup company in China developing K-12 EFL gamified online courses. His LTS MA project was a portolio of game materials for use in EFL.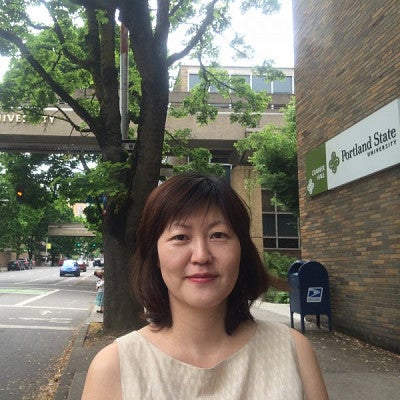 Clara Han (2011) taught Korean at Portland State University in Oregon and is now a doctoral student in Education Studies at PSU. Other LTS alumni have also later pursued doctoral studies in SLA or language education.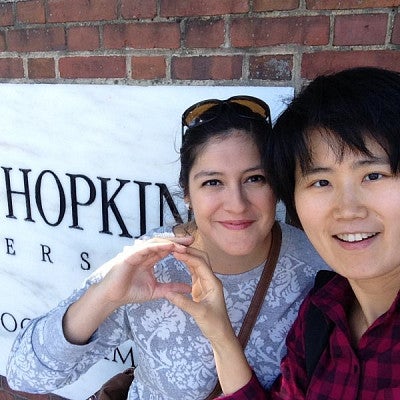 Jingyun Chen (graduated 2013, pictured here with her LTS cohort friend Sara Marruffo) was a Chinese instructor at Johns Hopkins University, Maryland for two years, and is now a Director at an international English language institute in Shanghai, China.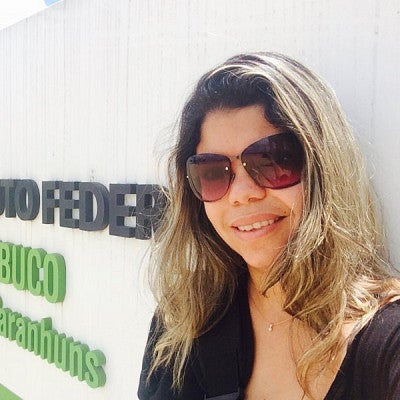 Fernanda Nunes (graduated 2013) is a Federal level English instructor in Brazil.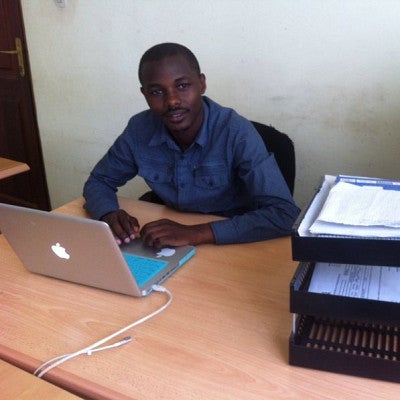 Richard Niyibigira (graduated 2014) is Vice Chancellor at Davis College, Kigali, Rwanda.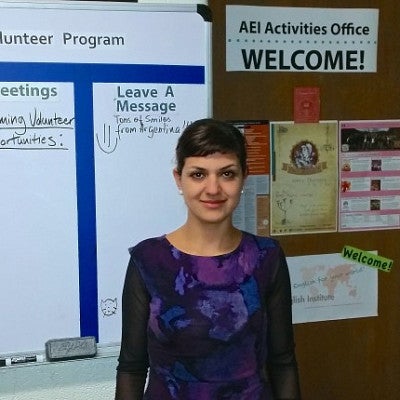 Sarah Foroughifar (graduated 2013) has taught Persian at the Yamada Language Center and English at the American English Institute at the University of Oregon.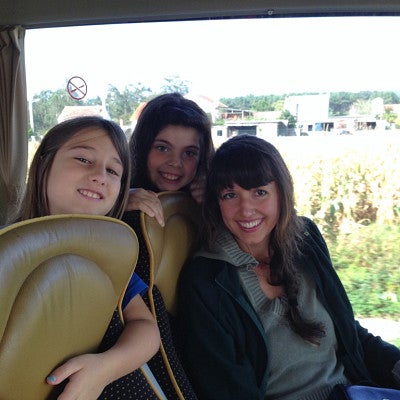 Mylece Burling (graduated 2014) is teaching English in an elementary school in the city of A Coruñ, Spain. She is pictured with some students.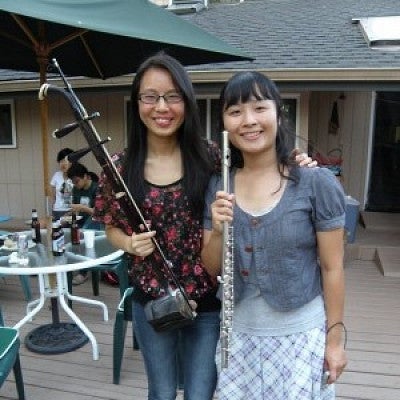 Kai Liu (2014, on left with fellow LTS grad Eri Hayashi on right) is teaching Chinese in the Chinese Flagship Program at the University of Hawai'i.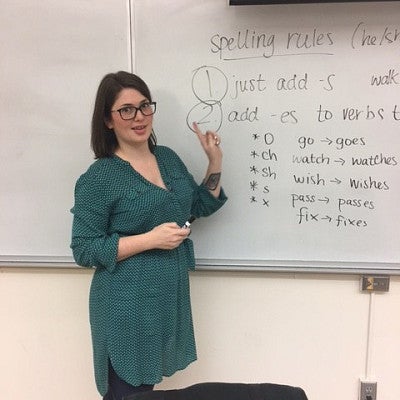 Shannon Ball (graduated 2014) is an English instructor at Lane Community College in Eugene. Her project focused on using children's books in family literacy.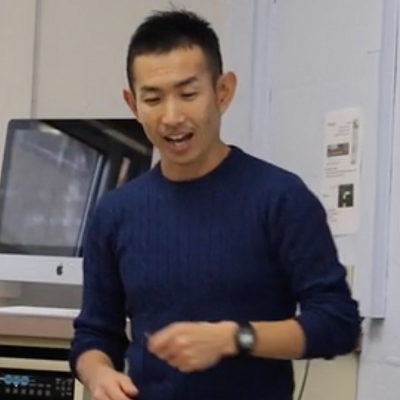 Keisuke Musashino (2016) is a Japanese immersion teacher in a middle school in Portland. His MA Project focused on differentiated instruction.
Sara Li (2016) teaches multiple subjects, including Chinese, at Hope Chinese Charter School in Portland, OR. Her MA Project showed how to use graphic novels in ELT.