Why Study Portuguese at the UO?
Portuguese is the sixth most spoken language in the world with a total of 236 million speakers. It is used in more than 34 countries and is the official language of eight nation-states in three continents. Brazil alone has more than 190 million speakers (700,000 of which live in the United States). UO offers small-class instruction and the possibility for upper-division courses and study abroad.
You can take beginning and intermediate Portuguese in the Department of Romance Languages, and go on to major in Romance Languages, combining Portuguese with Spanish, Italian, or French. And you can study abroad in Brazil or Portugal, or get academic credit for doing a professional internship in a Portuguese-speaking country.
Undergraduate Programs
With a special focus on Brazilian-Portuguese, the UO offers first-, second-, and third-year language classes, which can be used to fulfill the university's language requirement for the BA degree and to prepare for study abroad. Students acquire not only language skills but learn about the history, traditions, and present-day cultural production (e.g., carnival, soccer, popular music forms, modern architecture, and recent economic power) of Brazil, the biggest Portuguese-speaking nation, and the sixth largest economy in the world.
Graduate Programs
We offer an MA program in Romance languages, which combines Portuguese with French, Italian, or Spanish. In our Romance languages PhD program, students work in French, Italian, or Spanish as their primary language and take some coursework in Portuguese. Most of our graduate students have a graduate teaching fellowship that provides a tuition waiver, health insurance, and a stipend to cover living expenses. We also offer scholarships and support for travel to professional meetings.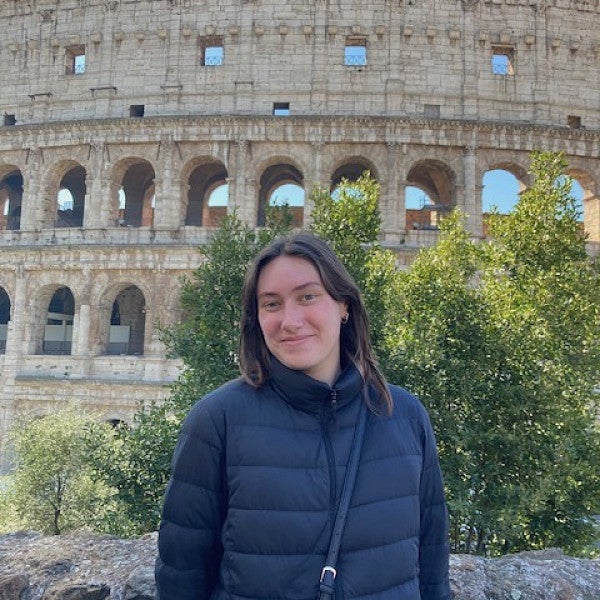 Engaging with Portuguese at UO
"The Portuguese classes I have taken at the University of Oregon have been the highlight of my time as a student. Bené Santos' enthusiasm and love for Lusophone countries and the Portuguese language makes classes so engaging and fun. I'm now able to communicate with my Portuguese relatives thanks to these classes! "
—Sofia Neves, Romance languages major
Travel and Study Around the World
Learning Portuguese prepares you for the future of global citizenship and the workforce. Our students have the opportunity to spend one or more terms in different Portuguese-speaking countries such as Brazil or Portugal. The department also offers scholarships specifically for study abroad. Programs are as short as four weeks and as long as a full academic year. In addition, through the IE3 Global program, undergraduates can earn academic credit for doing a professional internship in the Lusophone (Portuguese-speaking) world.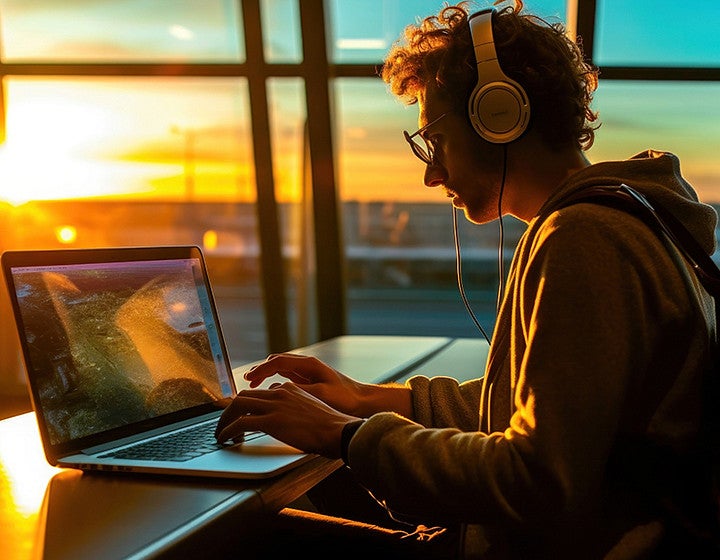 What You Can Do with a Degree in Romance Languages
From Africa to the Americas, the Caribbean to Europe and the Middle East, Romance studies reach across continents and centuries. With preparation in at least two Romance languages (French, Italian, Portuguese, Spanish) a degree in RL opens up a world of possibilities.
Learn from Interdisciplinary Experts
Faculty research in the Lusophone world focuses on Brazil and Lusophone Africa. Our work in the department is highly interdisciplinary, and our teachers participate in UO departments and programs in Comparative Literature, Ethnic Studies, European Studies, Latin American Studies, Medieval Studies, and Second Language Acquisition and Teaching (SLAT).
Scholarships and Funding
The Department of Romance Languages awards multiple scholarships to current undergraduate and graduate students who are declared majors or minors within the department. Learn more about available scholarships and eligibility requirements.
Undergraduate Scholarships
Graduate Funding
Romance Languages News and Events
All news »