Ample Variation in Job Opportunities
The breadth of Linguistics study provides our graduates with the knowledge and skills to excel in the current job market. Our students become teachers, Speech Language Pathologists, tech workers, researchers, authors, lawyers, and more both in the United States and abroad. Linguistics students have taken their analytical skills to a variety of industries on every major continent.
Students can also earn a certificate in Second Language Acquisition and Teaching (SLAT) as a starting point for careers in language teaching. A Linguistics major also provides an excellent background for many other careers, including speech language pathology, law, data science and technology.
---
Alumni Testimonials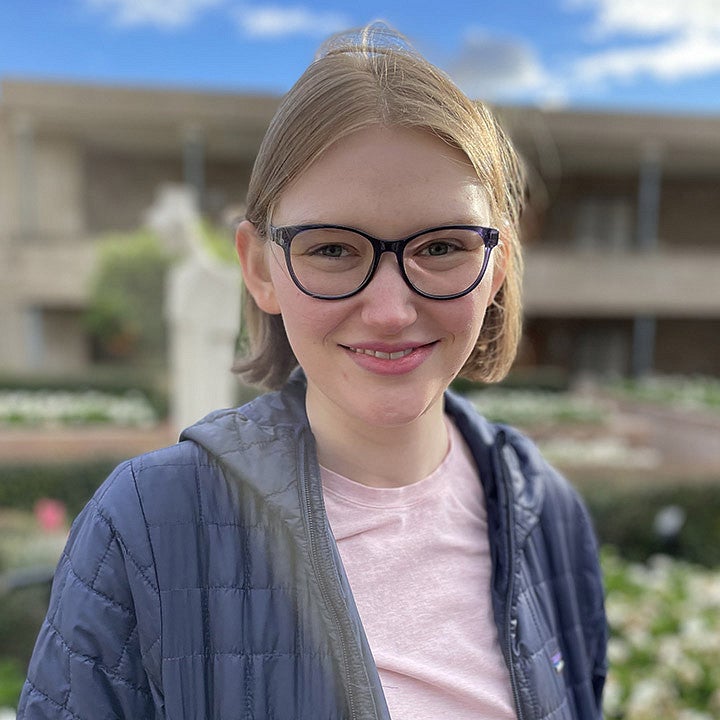 "The UO Linguistics Department incorporates research into courses and student experiences for a well-rounded education. As an undergraduate research assistant (RA) and UO Linguistics honors thesis student, I have actively participated in or independently executed all parts of the research process. I have been a RA in Melissa Baese-Berk's Speech Perception and Production Lab (SPP Lab) since my freshman year. There, I have worked on a variety of projects, including a grant investigating the complex connection between linguistic perception and production and how learners acquire the ability to produce and discriminate between unfamiliar sounds. I have also worked as a RA with Doris Payne documenting two languages in Latin America for preservation, archival, and later study."
Tillena Trebon, BA in Linguistics, '22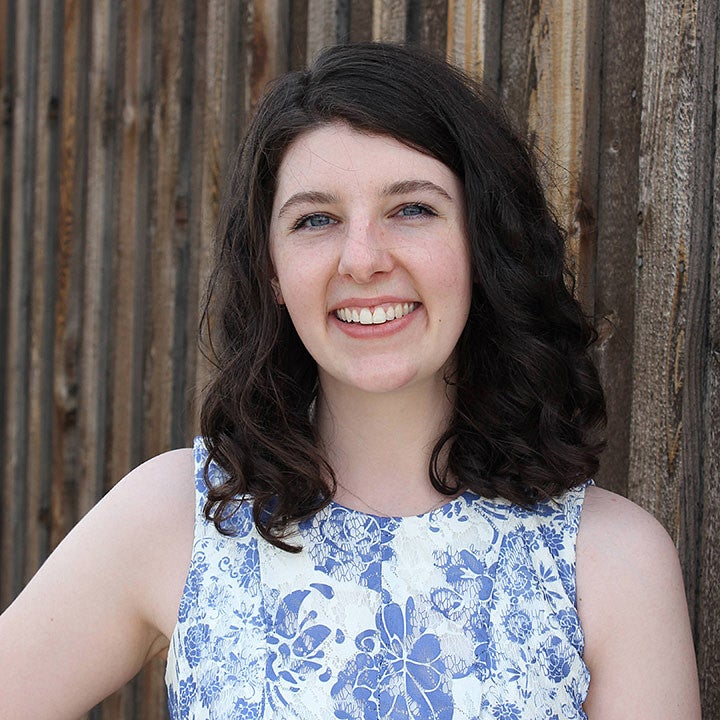 "I've been working as an assistant teacher in an English as a Foreign Language classroom in Spain this year, so my learning in the Department of Linguistics has come in handy. I find myself falling back on linguistics all the time – phonetics helps me tell my students how to make novel sounds; syntax helps me explain how to build a sentence in English versus Spanish; sociolinguistics informs the way I approach talking about "right" or "wrong" or "proper" grammar – and on and on! And, of course, there are the classroom tools and teaching skills that I began to develop through the SLAT program. SLAT introduced me to both the theoretical and practical basics of teaching, and that gave me an excellent start when I jumped into the language classroom."
Isabel Crabtree, BA in Linguistics with SLAT Certificate, '21, currently an Auxiliar de conversación, NALCAP Program, Madrid, Spain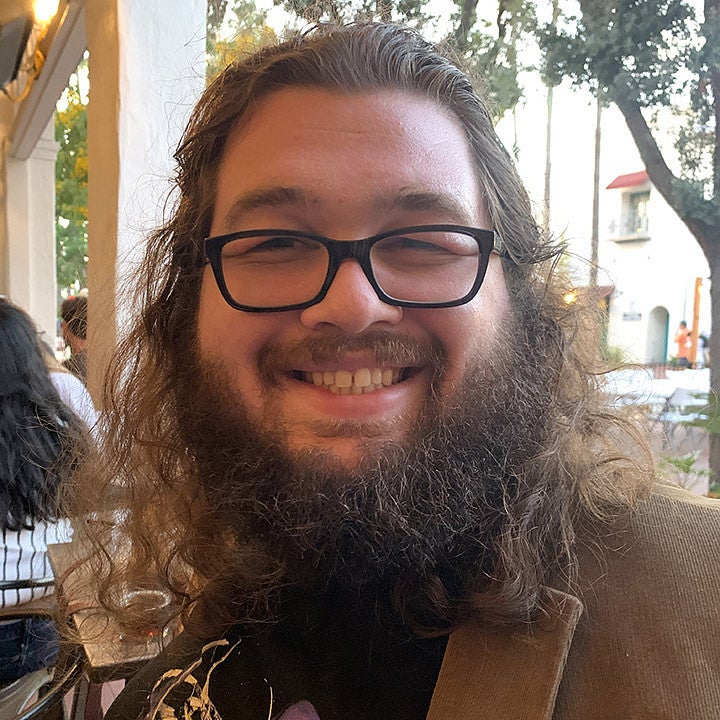 "The program did an incredible job preparing me for the professional world. My aspiration is more the traditional academic path. Linguists will go into a lot of different careers: computer science and natural language processing, for example. You have linguists end up in anthropology departments, and doing politics and law because the skill set is so diverse. It prepared me really well for traditional academic work.
The Linguistics Department at the University of Oregon has a really strong and robust teaching program with incredible faculty. The undergraduate program is very rigorous. It gave me that really strong tool set and foundation for coming into grad school. In addition, I had the opportunity to be a research assistant on a grant for the Confederated Tribes of Siuslaw Indians. Being able to do that led to a working relationship that I continue to this day with the Confederated Tribes. In every way, the program has set me up for success."
Jordan Douglas-Tavani, BA in Linguistics, '19, currently a graduate student at UC Santa Barbara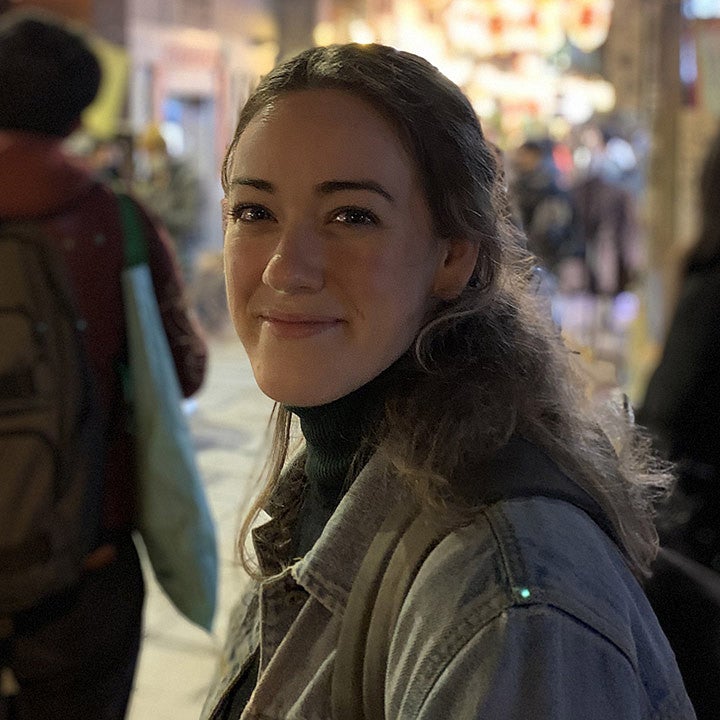 "The choice to study Linguistics at UO has shaped my life in many ways, professionally and beyond. The program offers multiple perspectives of the world through language: from cognition to production, acquisition, history, preservation, socio-cultural, and the intersection of all these elements. The department faculty is an incredibly supportive team of scientists who encourage the best in their students and offer an analytical framework for understanding our world of words.
Since graduating in 2015, I've had a fairly diverse professional experience. My education as a linguist and experience working in the Speech and Language Lab has contributed to my professional success in language teaching and assessment, computer science, project management, cooperation within international teams, the acquisition of two new languages, and currently, as a design researcher in Taipei. Most importantly, UO Linguistics helped me develop curiosity and a growth mindset which, in my opinion, is the most valuable skill universities can teach in our rapidly changing world."
Mary-Kate Moroney, BA in Linguistics, '15, currently a design researcher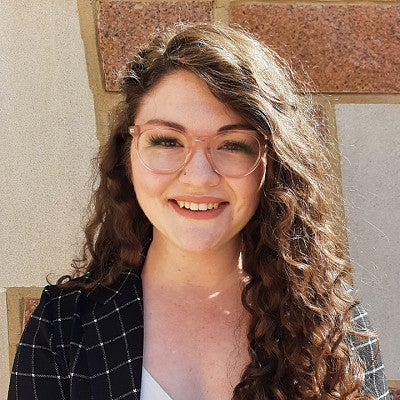 "During my undergraduate studies, one of my most valuable experiences was working in a research lab in the UO Linguistics Department. Prior to this experience, I didn't really understand what research was, nor did I have the perspective of how much research is conducted at UO, generally. Working in a linguistics lab as a young adult gave me a new, fuller perspective on science and knowledge. It led me to realize how much about the human experience remains to be discovered.
Working in a research lab in the UO Linguistics Department prepared me for graduate school generally, and also helped make me a competitive applicant for PhD programs. I recently completed my PhD in Psychological & Brain Sciences at Washington University in St. Louis, and I couldn't have reached this point in my education and career without the support of excellent professors and advisors at UO."
Drew McLaughlin, BA in Linguistics, '17 currently a Postdoctoral Researcher at the Basque Center on Cognition, Brain, and Language in San Sebastian, Spain