Why Study Romance Languages at the UO?
The Romance languages we teach (French, Italian, Portuguese, and Spanish) are spoken by hundreds of millions of people on all continents. The degree in Romance languages combines the study of two of the languages we teach. We provide classes in Romance languages that help students develop linguistic abilities with an emphasis on real-world proficiency, as well as introduce students to the major historical and cultural phenomena that characterize the Romance-speaking world.
Undergraduate Programs
The department offers an undergraduate major in Romance languages, and you can double-major in hundreds of other UO degree programs. Courses taught in RL combine readings from more than one Romance language. Recent offerings include the idea of Europe, Mediterranean ecocriticism, queer from the South, fascism and neofascism, and translation studies.
Graduate Programs
Our graduate students have the opportunity to study with leading scholars whose research interests range from Latin American Studies, Iberian, Italian, and Lusophone Studies to French and Francophone Studies and African Cultural Studies. Our course offerings explore diverse approaches to Literary Studies, culture, Film and Media studies, Critical Race Studies, Memory and the Holocaust, Transatlantic Studies, Sociolinguistics, Critical Language Pedagogies, Gender and Queer studies, Translation Studies and Environmental Humanities.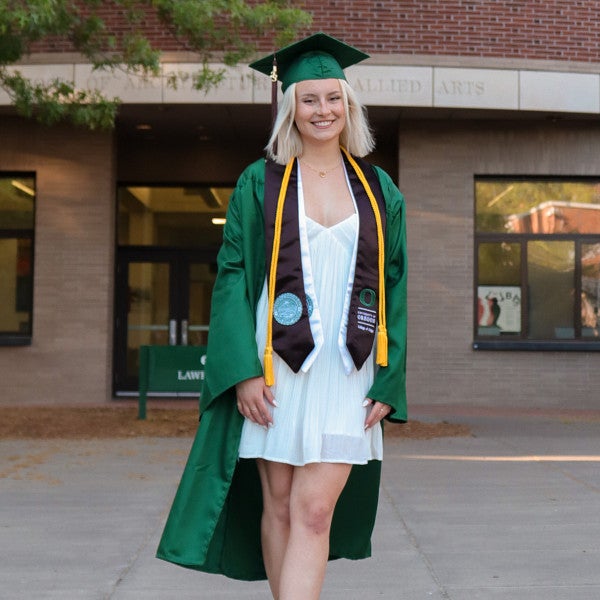 Making International Connections
"A degree in Romance languages has opened doors to international friendships and future opportunities. Learning multiple languages improved my communication skills immensely, and that will serve me well as I go into my chosen field of architectural design. I plan to one day attend graduate school abroad and work internationally using the language skills I have gained at UO."
—Honour Colby, Romance languages major, '23
Travel and Study Around the World
Learning Romance languages prepares you for the future of global citizenship and the workforce. Our students have the opportunity to spend one or more terms in countries such as France, Spain, Italy, and many more countries where Romance languages are spoken. The department also offers scholarships specifically for study abroad. Programs are as short as four weeks and as long as a full academic year. In addition, through the IE3 Global program, undergraduates can earn academic credit for doing a professional internship in a Romance language-speaking country.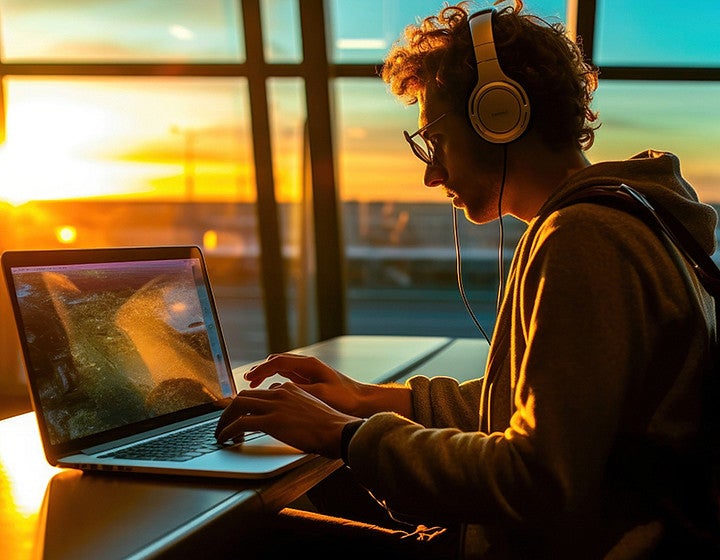 What You Can Do with a Degree in Romance Languages
From Africa to the Americas, the Caribbean to Europe and the Middle East, Romance studies reach across continents and centuries. With preparation in at least two Romance languages (French, Italian, Portuguese, Spanish) a degree in RL opens up a world of possibilities.
Learn from Romance Language Experts
Our Romance languages faculty is composed of specialists who work on all aspects of the Romance-speaking world, including North America, South America, Europe, Africa, and Asia! They are passionate scholars who inform and inspire and are dedicated mentors who help students build real-world skills and strong professional networks.
Scholarships and Funding
The Department of Romance Languages awards multiple scholarships to current undergraduate and graduate students who are declared majors or minors within the department. Learn more about available scholarships and eligibility requirements.
Undergraduate Scholarships
Graduate Funding
Romance Languages News and Events
All news »