Why Study Spanish at the UO?
Spanish is the official language of twenty-one countries in the world, and it is the second most spoken language in the United States. Our department pioneers the teaching of Spanish as a Heritage Language. We provide classes in Spanish that help students develop linguistic abilities with an emphasis on real-world proficiency, as well as introduce students to the major historical and cultural phenomena that characterize the Spanish-speaking world.
Undergraduate Programs
The Department offers an undergraduate major and minor in Spanish as well as a major in Romance languages. Our majors can now choose between two different tracks: Literature and Culture or Language and Society as a form of specialization within their Spanish major.
You can also double-major in hundreds of other UO degree programs. Recent undergraduate offerings in Spanish include courses on US Latino culture, translation, narcotraffic, creative writing, Spanish for business, and Spanish in contact with indigenous languages. Students who have a personal, familial, or community connection to Spanish can take courses through our Spanish Heritage Language Program.
Graduate Programs
We offer MA and PhD programs in Spanish and in Romance languages; the latter combines Spanish with French or Italian. Most of our graduate students have a graduate teaching fellowship that provides a tuition waiver, health insurance, and a stipend to cover living expenses. We also offer scholarships and support for travel to professional meetings.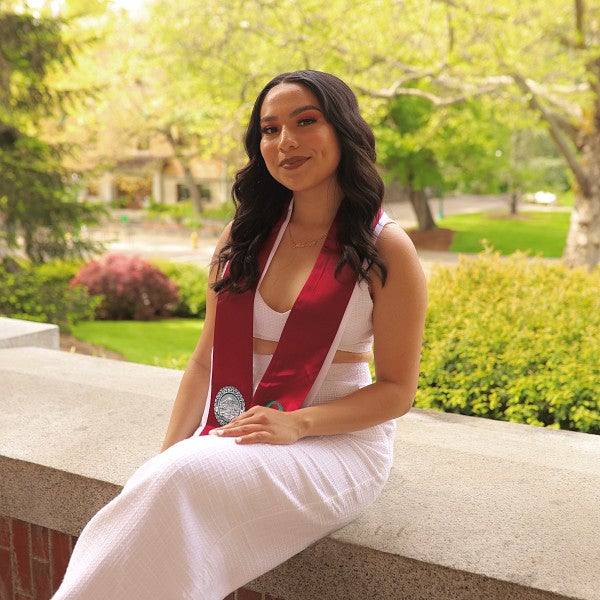 Finding a Community of Heritage Speakers
"I began to take Spanish classes as a freshman to find a community of heritage speakers. I wanted to keep practicing my Spanish and advancing my public speaking skills. I went to Spain in 2019 and loved it so much I returned to do a second program in 2021. This led me to the opportunity to work with the Spanish department and help develop an online course!"
—Melissa Torres-Duran, Spanish major, '22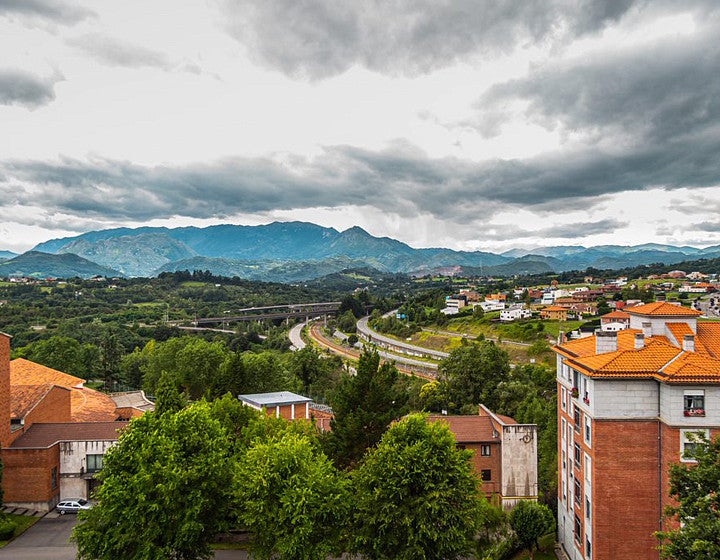 Travel and Study Around the World
A degree in Spanish prepares you for the future of global citizenship and the workforce. Our majors and minors have the opportunity to spend one or more terms in different Spanish-speaking countries such as Ecuador, Argentina, Mexico, or Spain. The department also offers scholarships specifically for study abroad. Programs are as short as four weeks and as long as a full academic year. In addition, through the IE3 Global program, undergraduates can earn academic credit for doing a professional internship in the Spanish-speaking world.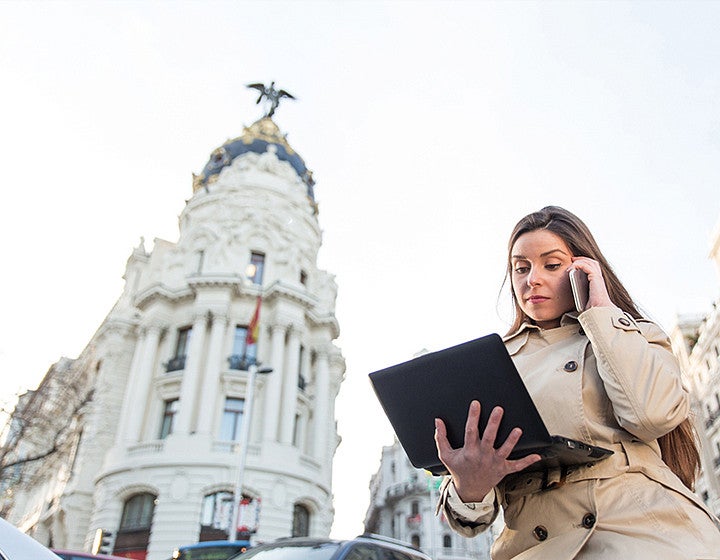 What You Can Do with a Degree in Spanish
What kind of career will you pursue? Spanish language study opens up a wide range of career opportunities — from non-profit work to high-tech, design, foreign service, university administration, and beyond! As our alumni profiles demonstrate, language study can take you just about anywhere!
Learn from Experts in Spanish
Our faculty's expertise is broad and varied: from the cultures of medieval Iberia to the literary and linguistic diversity of the Spanish-speaking Caribbean, United States, Mexico, Spain, the Andean region, and the Southern Cone of South America. Our work is highly interdisciplinary, and our teachers participate in UO departments and programs in Comparative Literature, Ethnic Studies, European Studies, Latin American Studies, Medieval Studies, and Second Language Acquisition and Teaching (SLAT).
Scholarships and Funding
The Department of Romance Languages awards multiple scholarships to current undergraduate and graduate students who are declared majors or minors within the department. Learn more about available scholarships and eligibility requirements.
Academic Support
Our academic advisors can help students talk through their major or minor requirements, plan their course of study, explore study abroad opportunities, and more.
Romance Languages News and Events
All news »